Regular price
Sale price
$6.00 USD
Unit price
per
Sale
Sold out
A fruity but grounded fragrance  as a nice pick me up while you bathe.
Named for our house in the woods. The place we had 6 of our 8 children, where we began farming, where we began homeschooling. Blue for the stream that ran through the back, green for the trees that were plentiful, orange for the day lilies we planted in great profusion, and yellow for the sunlight that dappled the entire property. A fruity blend of essential and fragrance oils combine to remind me of the home that it was.
Ingredients from greatest weight to least:
Goat milk, coconut oil, palm oil, sodium hydroxide, olive oil, castor oil, sunflower oil, palm kernel oil, rice bran oil, fragrance (phthalate free), colorants.
Colorants: mica-yellow (mica, titanium dioxide, iron oxide), mica-orange (mica, titanium dioxide, iron oxide), mica-green (mica, titanium dioxide, green chrome oxide), mica-blue (fluorphlogopite, titanium dioxide, ultramarine blue, tin dioxide).

Share
Return policy

Due to the nature of the product, we do not accept returns. Please read the ingredients carefully to ensure you will not have a reaction to something.

And remember that this is handmade - products may look different than the website pictures, or even previous items that you have received!

If products are damaged in transit, or there is an issue with shipping, please contact us for a refund or new product.
View full details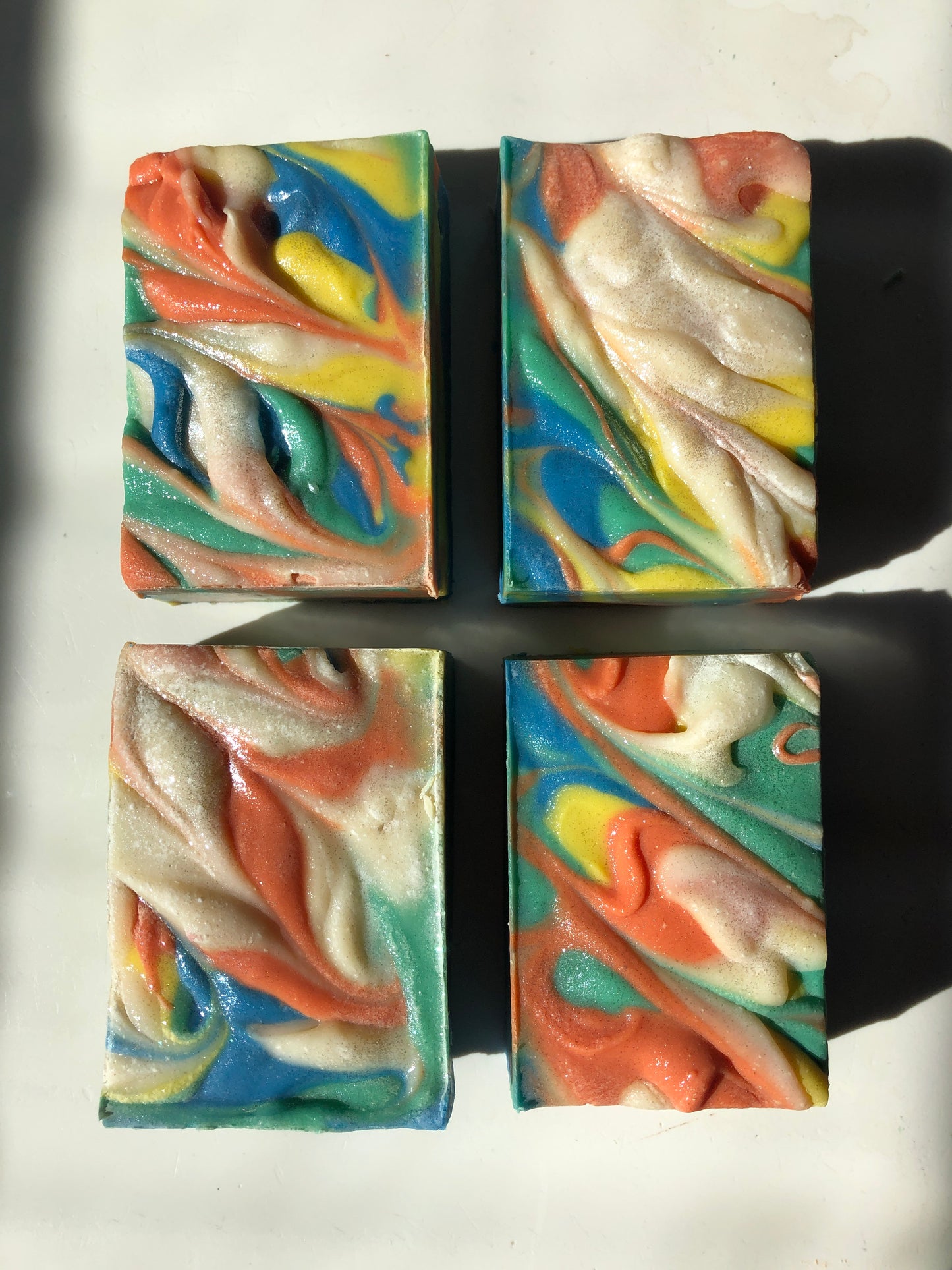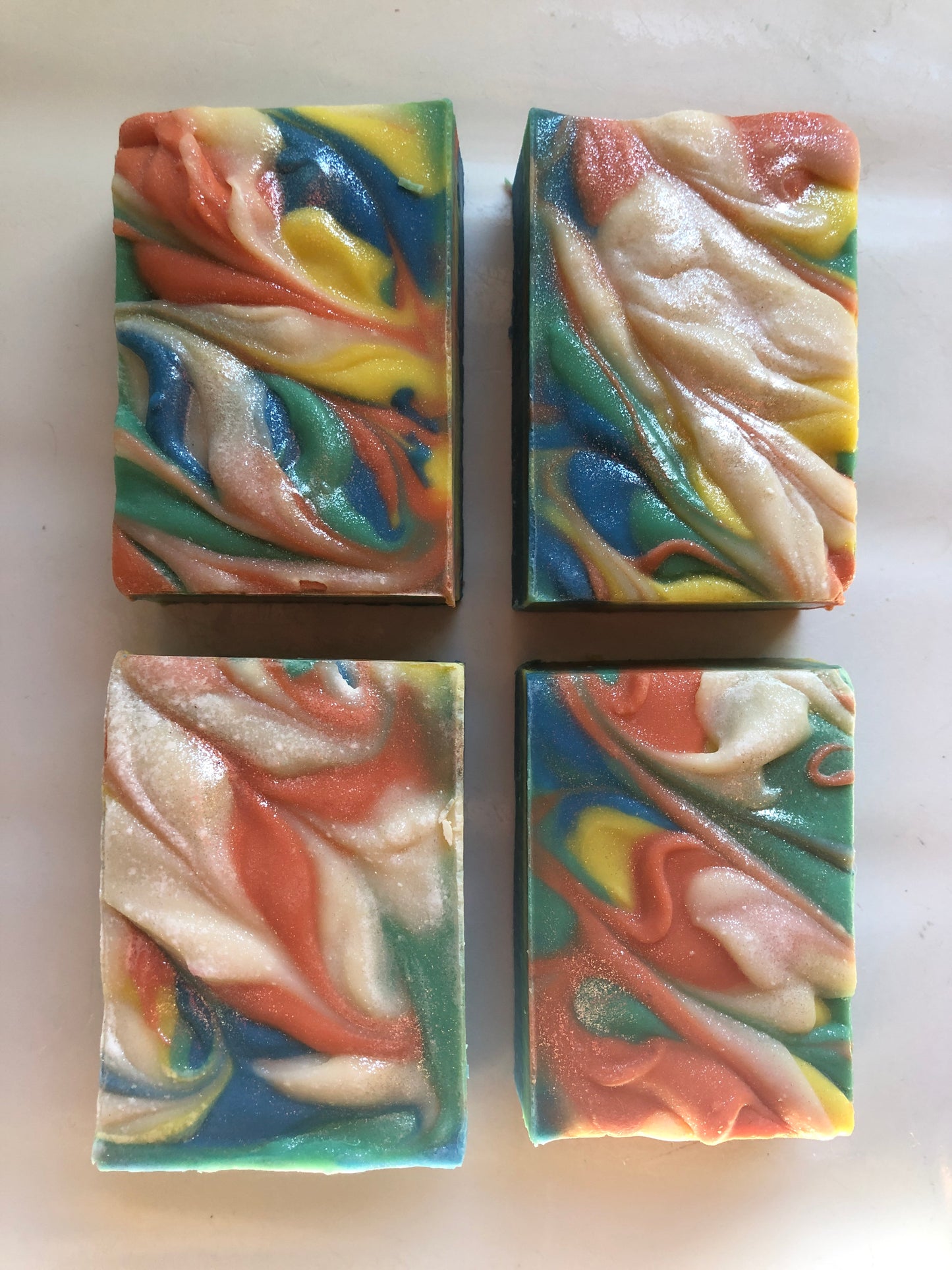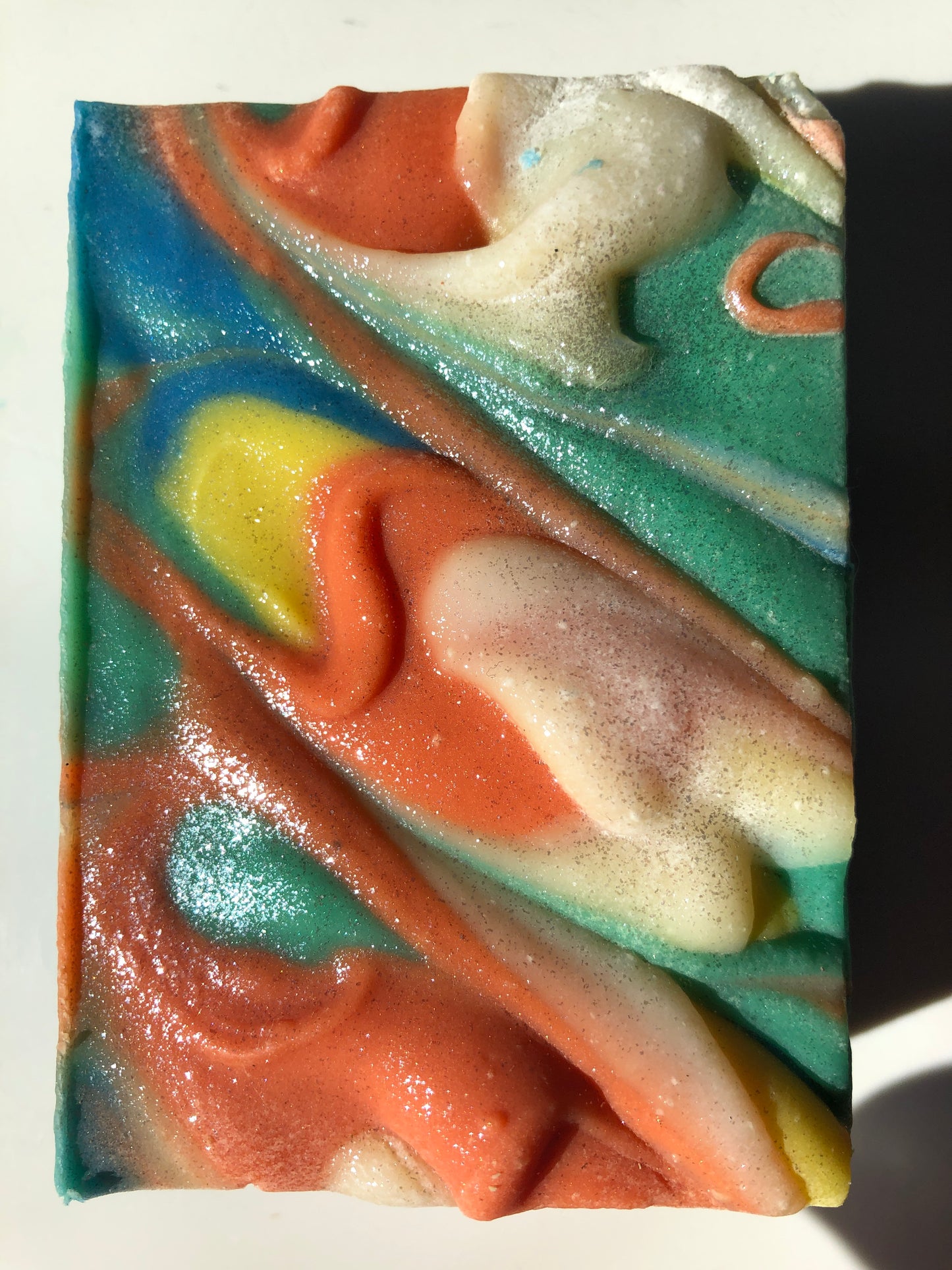 Why we exist:
To bring you high quality and natural products, free from phthalates, silicones, and other harmful ingredients.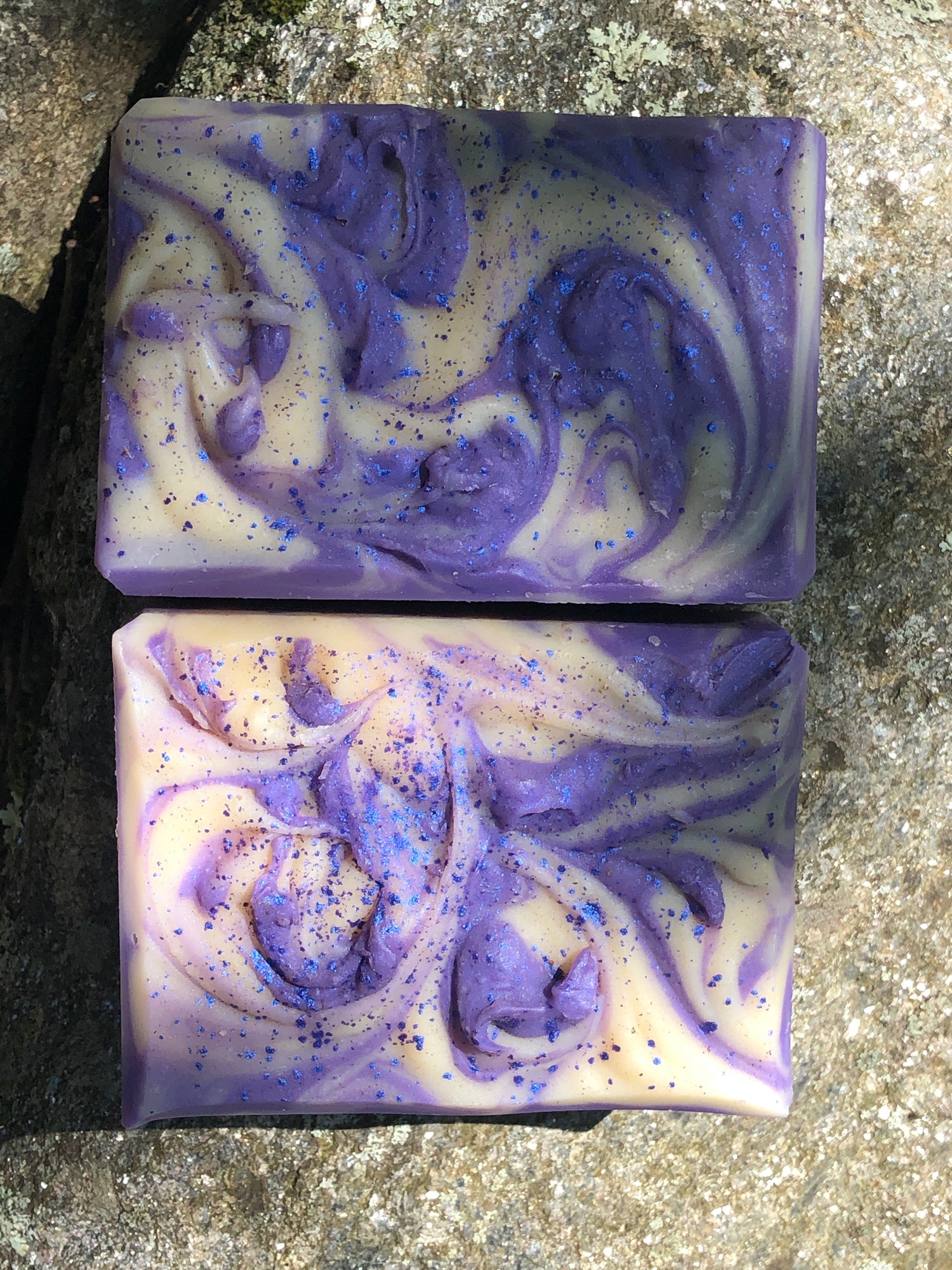 It's all about the soap
And goats. It's about the goats too.