Regular price
Sale price
$7.00 USD
Unit price
per
Sale
Sold out
Delphia is an amazing all natural bar- containing only essential oils and botanical colorants. It is full of olive oil that has been infused with dandelions, calendula, chamomile and violets. These flowers are actually known in herbal medicine to help with soothing and healing of the skin. This bar is very gentle due to it's high olive oil content- so it's great for babies and new mothers. The essential oils contained in this bar are also considered great for skin.

Delphia was my grandmother's name. She lived a long life, but battled rheumatoid arthritis for almost 70 years. She had a gentleness about her, as well as resiliency and strength. Due to her illness, she did need gentle and healing bath and beauty products. So this soap bar is in honor of her.
Ingredients from greatest weight to least:
Goat milk, coconut oil, calendula and chamomile infused olive oil, dandelion infused olive oil, violet infused olive oil, sunflower oil, sodium hydroxide, castor oil, goat tallow, essential oils (bergamot, ylang ylang, litsea cubeba, rose geranium, rosemary, frankincense, chamomile), colorants.

Colorants: zinc oxide, annatto seed, rose clay, natural indigo powder, himalayan rhubarb.

Share
Return policy

Due to the nature of the product, we do not accept returns. Please read the ingredients carefully to ensure you will not have a reaction to something.

And remember that this is handmade - products may look different than the website pictures, or even previous items that you have received!

If products are damaged in transit, or there is an issue with shipping, please contact us for a refund or new product.
View full details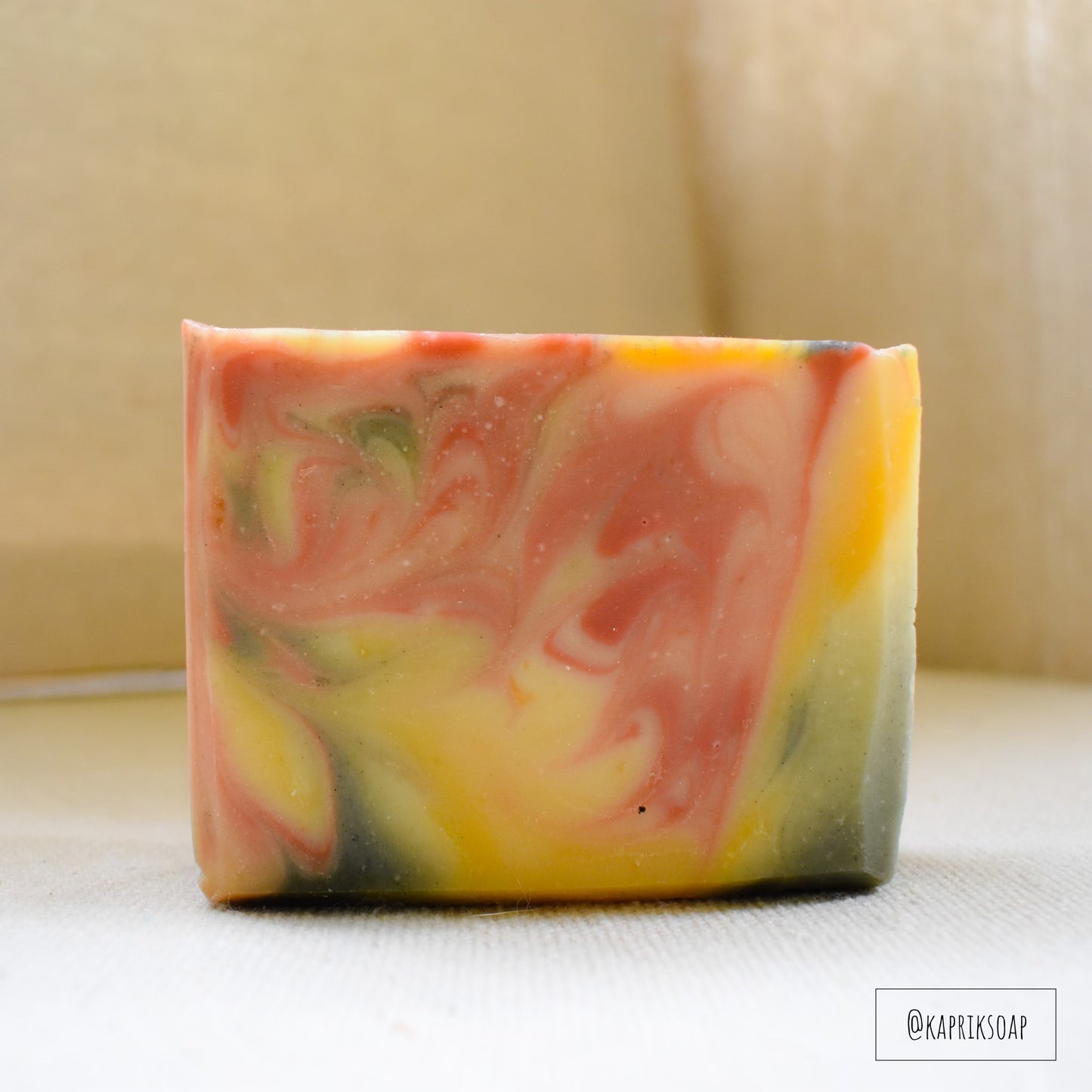 Why we exist:
To bring you high quality and natural products, free from phthalates, silicones, and other harmful ingredients.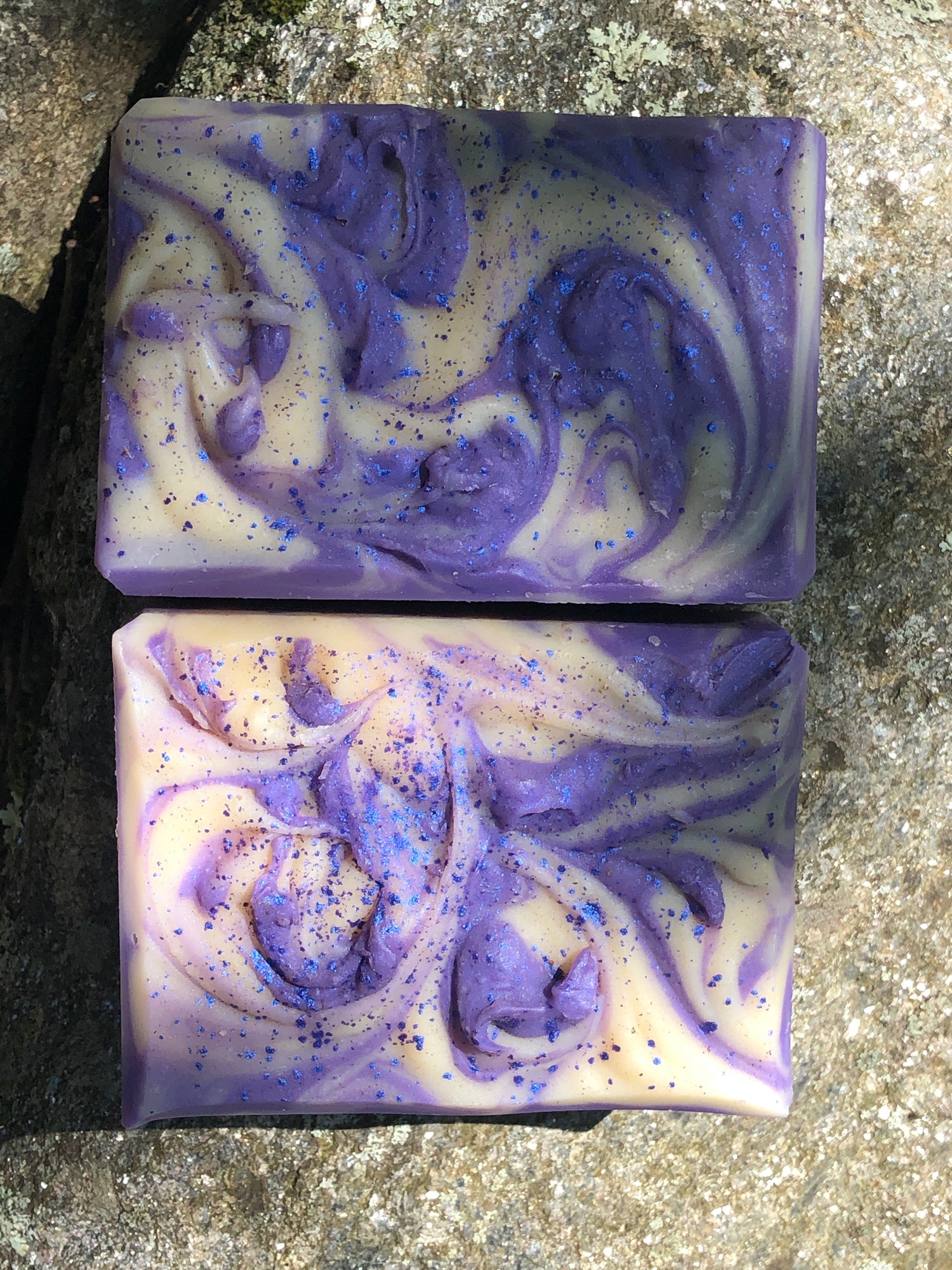 It's all about the soap
And goats. It's about the goats too.