Regular price
Sale price
$6.00 USD
Unit price
per
Sale
Sold out
On sale until it's out of stock.
We are discontinuing our brine bars. We love them, but not enough people are with us. Or maybe we're just not great at explaining their benefit.
Either way, get them while they're still here!
A brine bar that will wow you with its cleaning ability. Brine bars are like salt bars, but less crumbly. It will give you a creamy, abundant lather with the scrubbing power of salt.
Named after its scent, Hippie is a delightful combination of patchouli, grapefruit, litsea cubeba and a dash of ginger. It's design is full of psychedelic pinks and yellows. 
Ingredients from greatest weight to least:
Goat milk, coconut oil, olive oil, lard, sodium hydroxide, sunflower oil, sea salt, castor oil, essential oils (grapefruit, patchouli, litsea cubeba, ginger),colorants.
Colorants: mica-yellow (mica, titanium dioxide, iron oxide), mica-light pink (mica, titanium dioxide, iron oxide), iron oxide, mica-white (mica, titanium dioxide).
Updated Colorants (11/1/23): Annatto, madder root, himalayan rhubarb, and yellow brazilian clay.
Share
Return policy

Due to the nature of the product, we do not accept returns. Please read the ingredients carefully to ensure you will not have a reaction to something.

And remember that this is handmade - products may look different than the website pictures, or even previous items that you have received!

If products are damaged in transit, or there is an issue with shipping, please contact us for a refund or new product.
View full details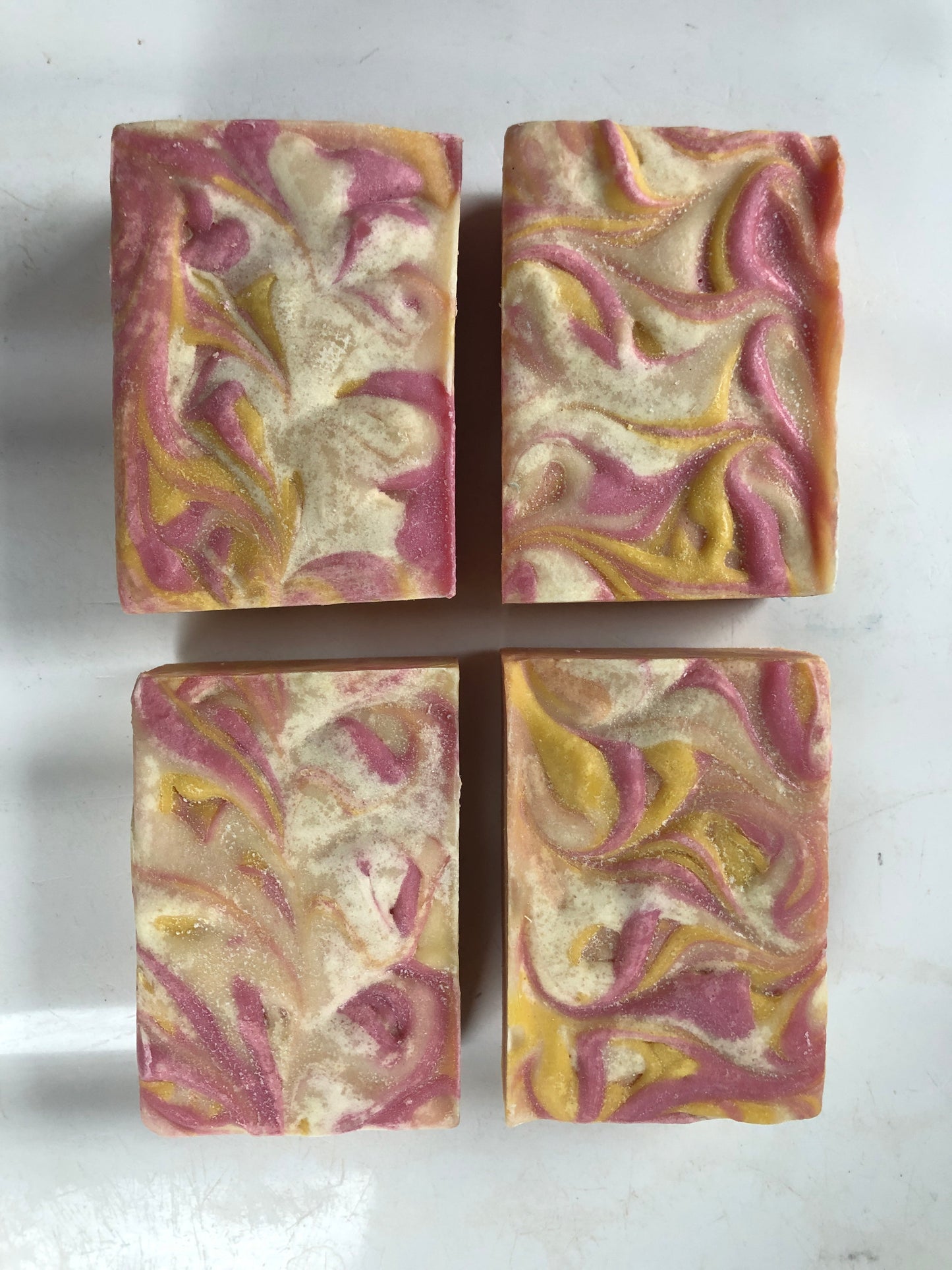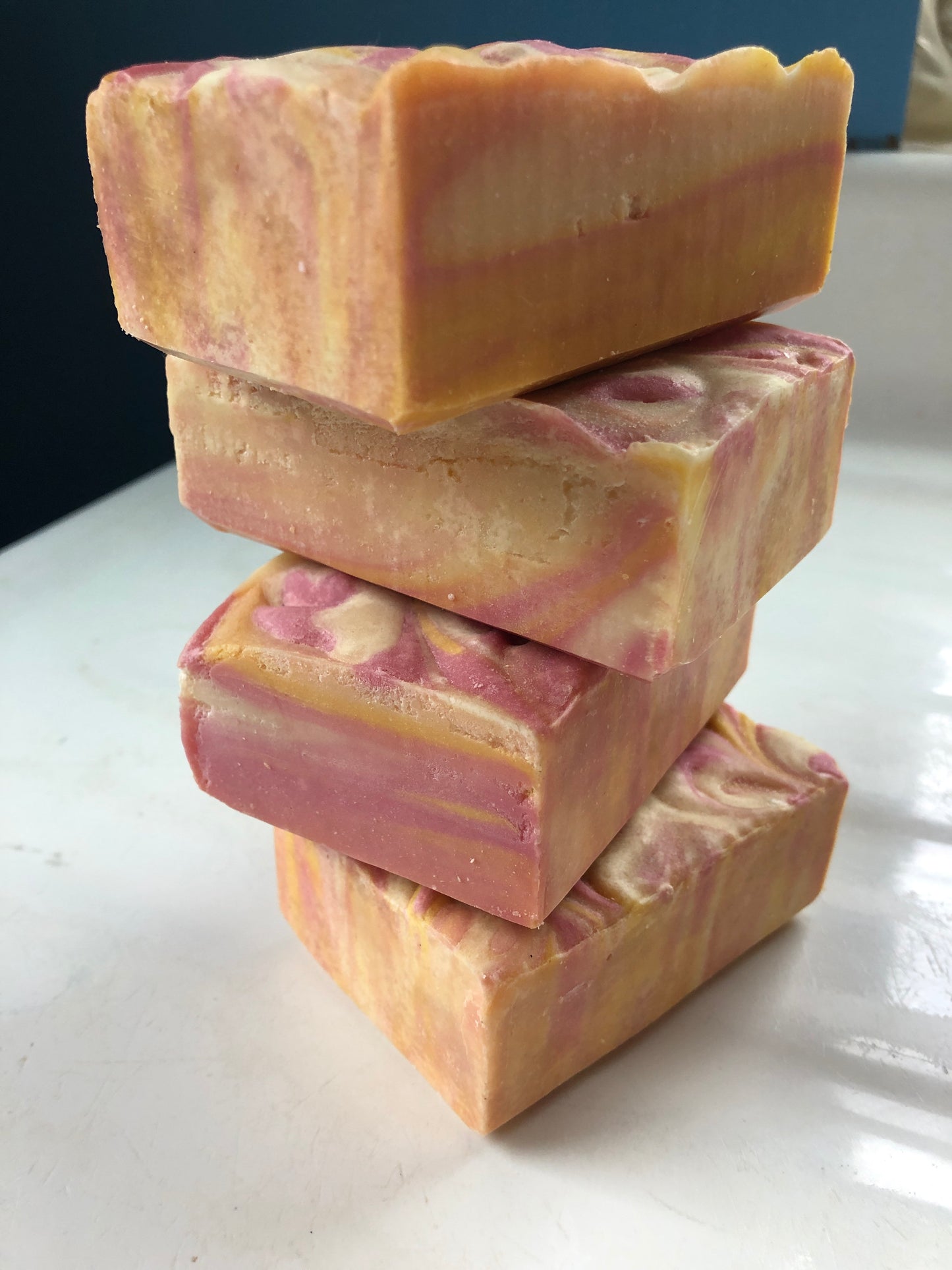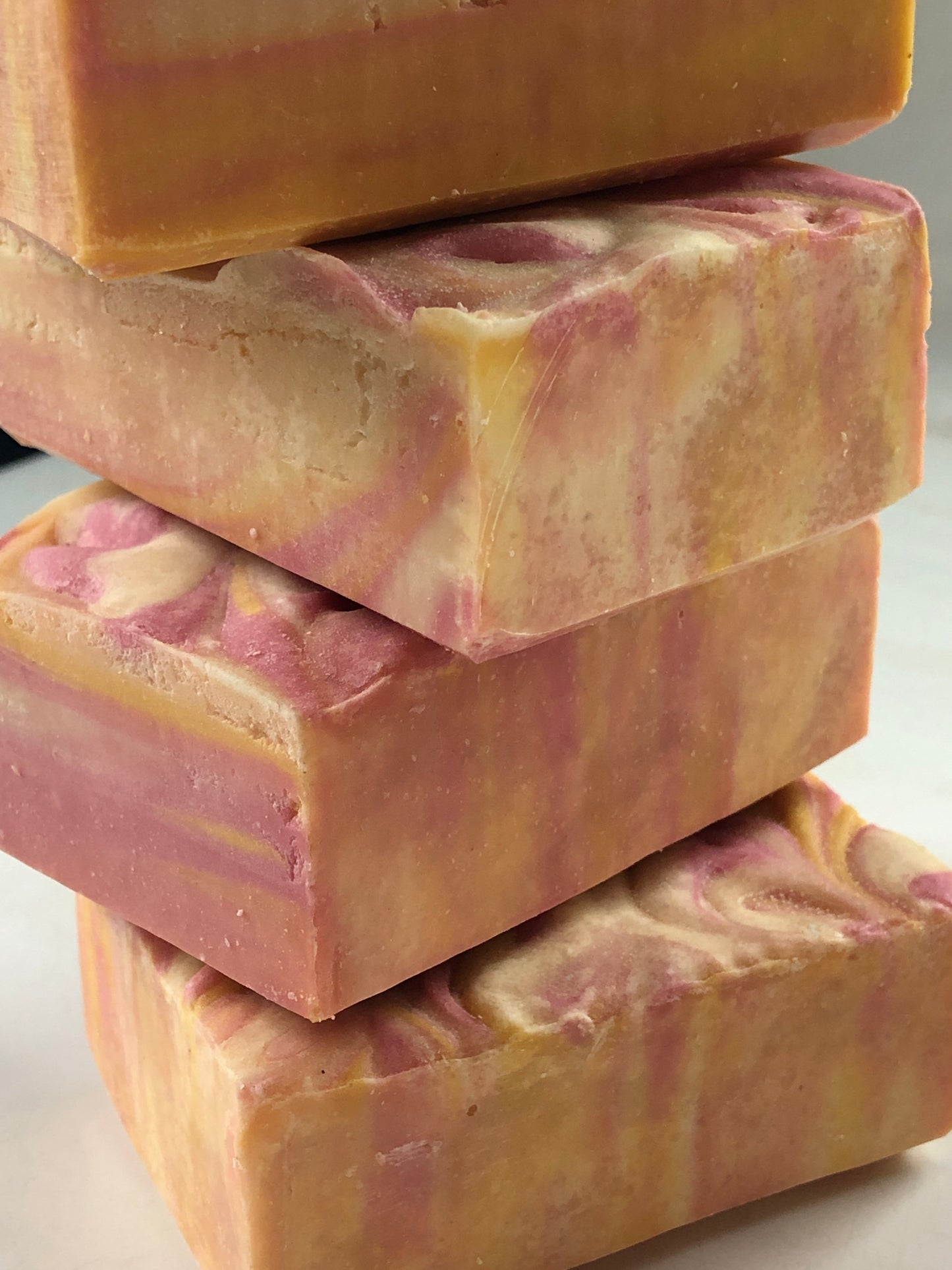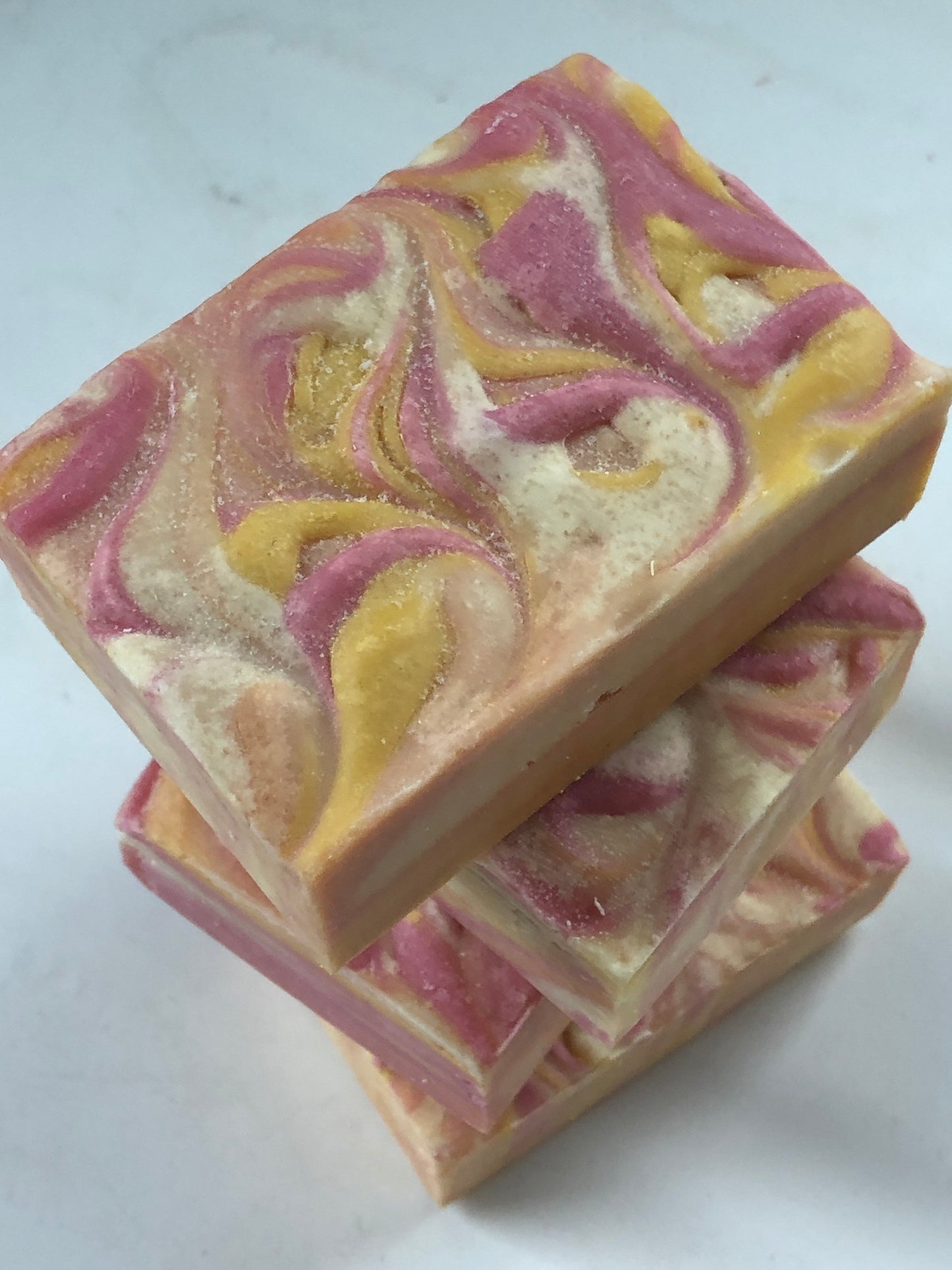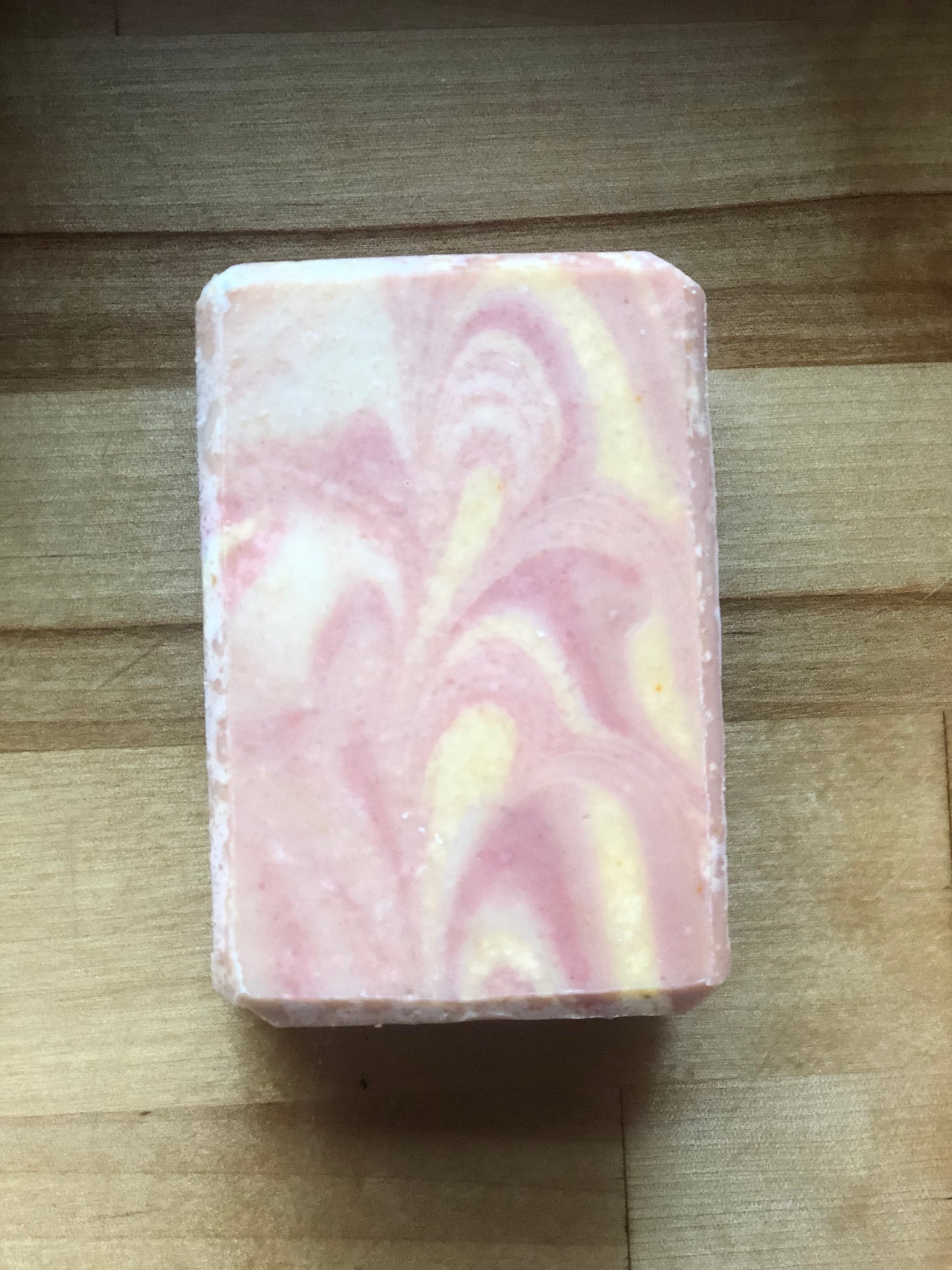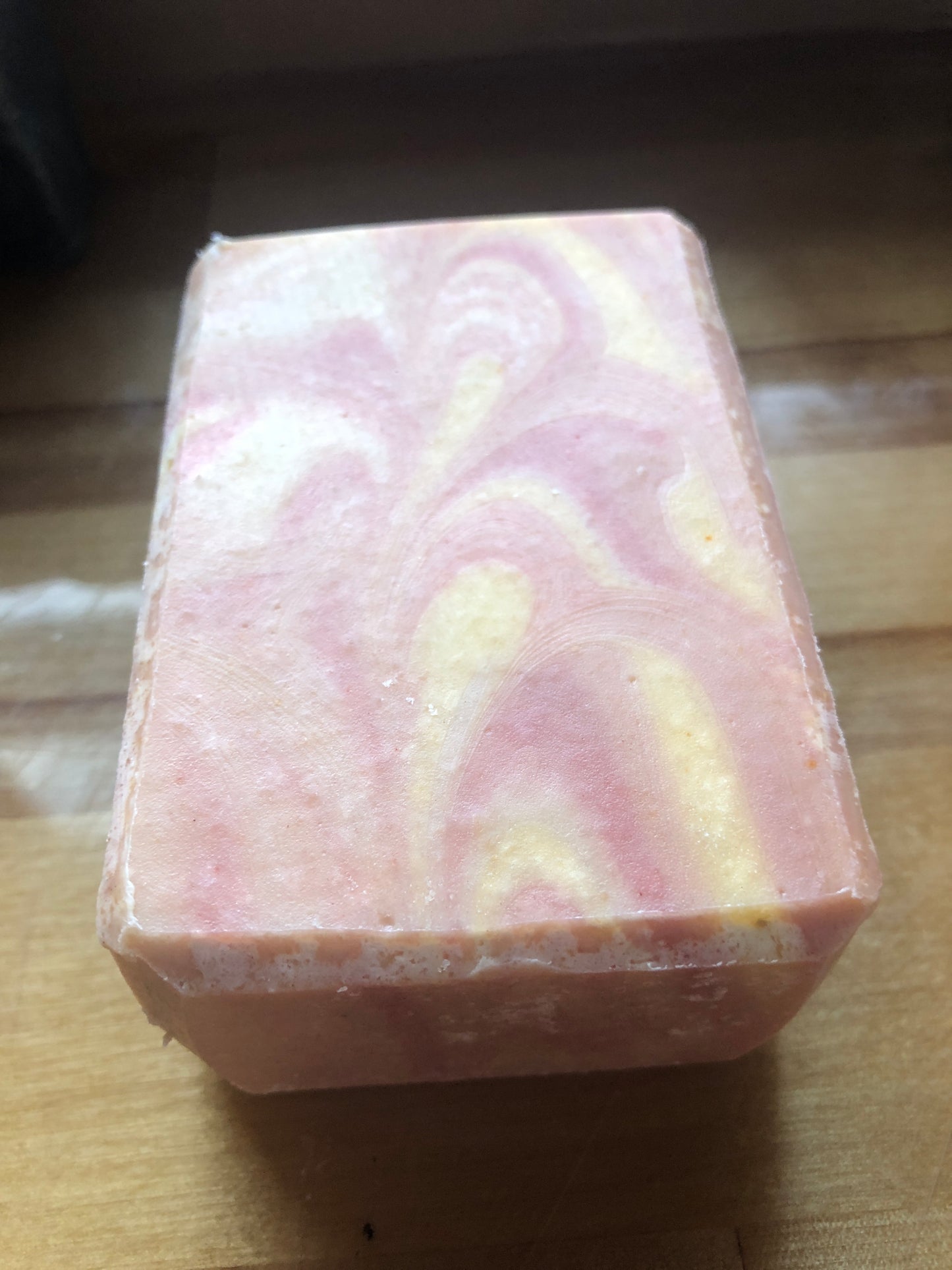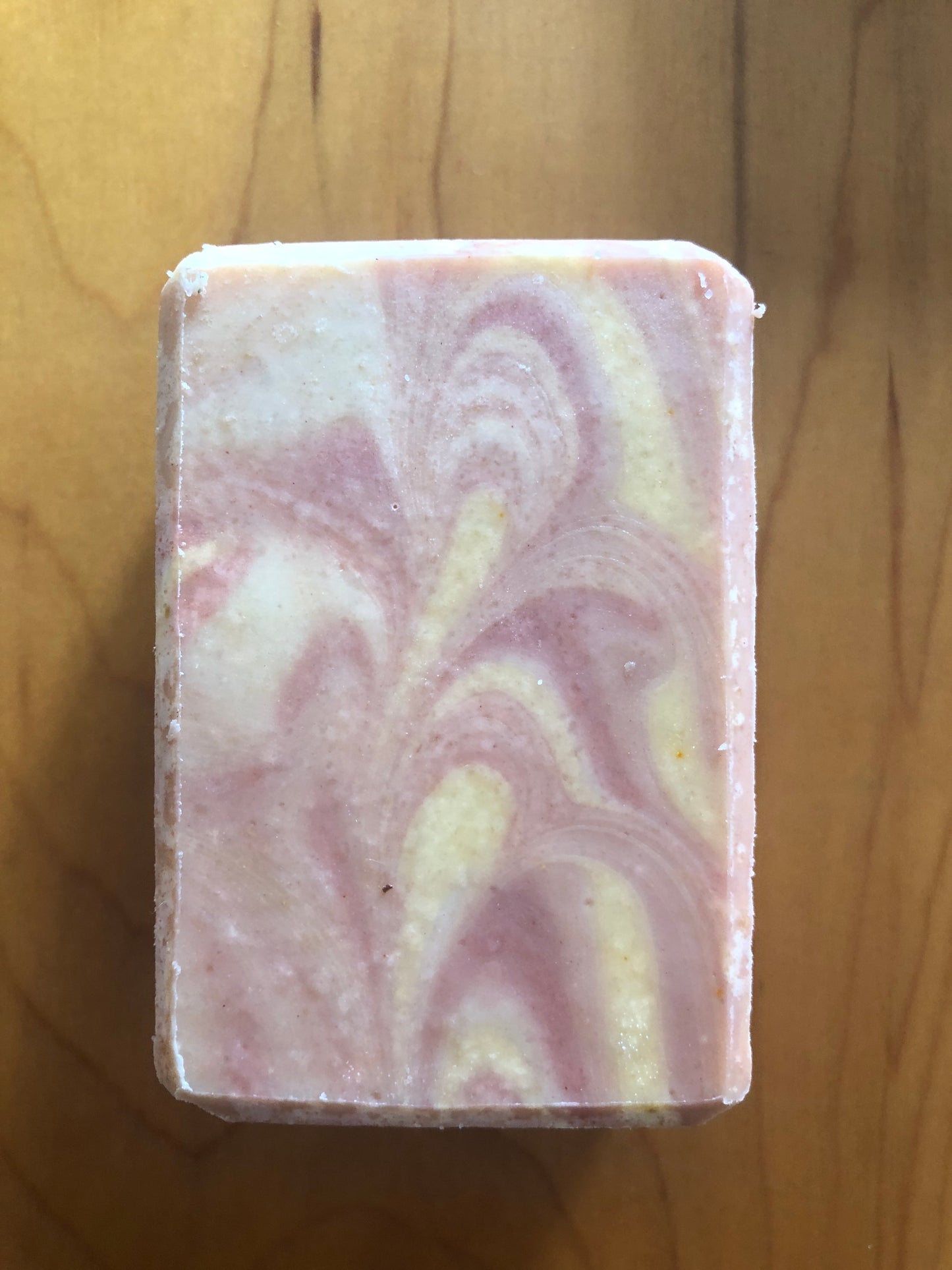 Why we exist:
To bring you high quality and natural products, free from phthalates, silicones, and other harmful ingredients.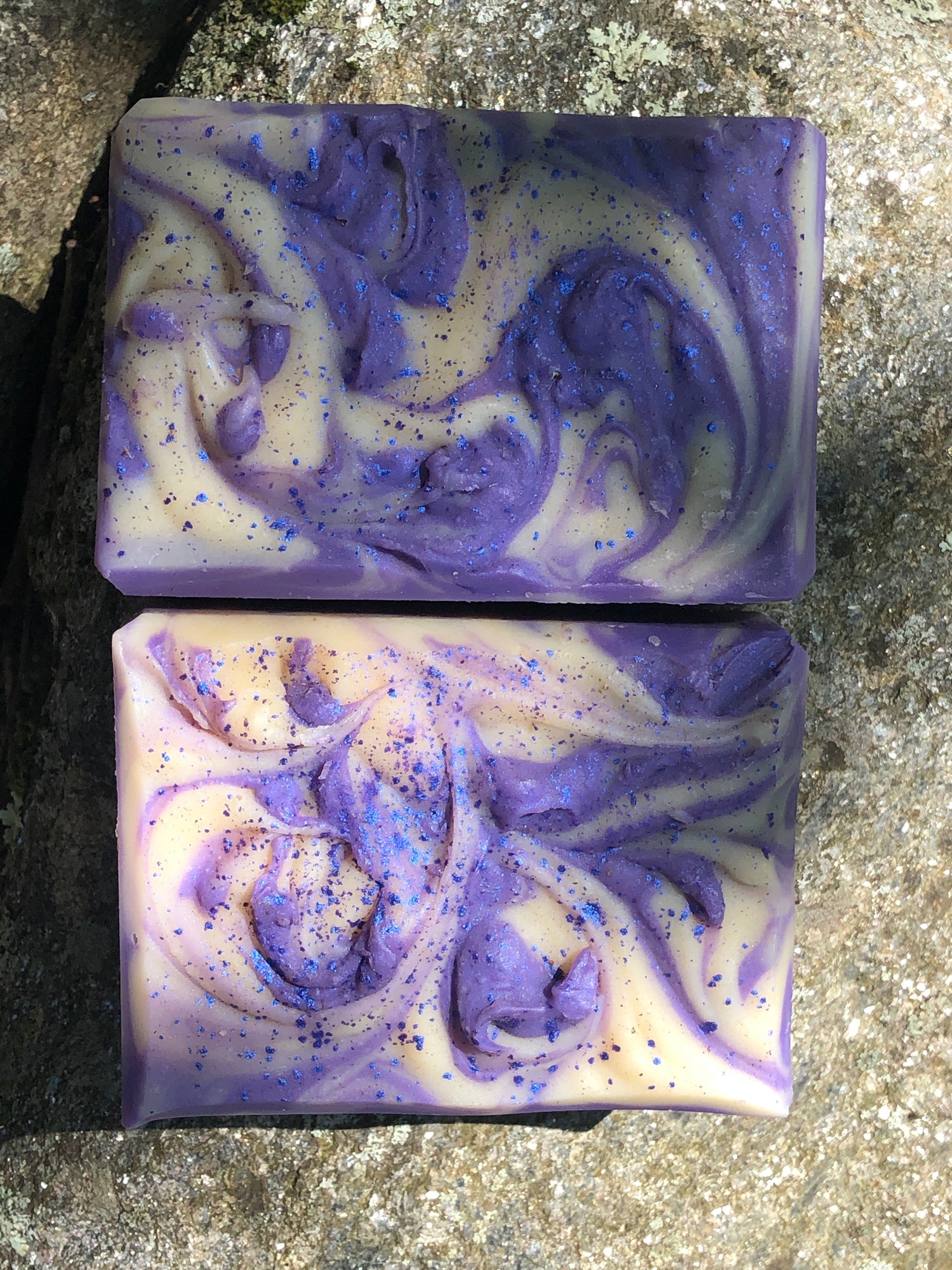 It's all about the soap
And goats. It's about the goats too.