Regular price
Sale price
$6.00 USD
Unit price
per
Sale
Sold out
An enticing  coffee fragrance in an exfoliating bar! 


Looking just like your favorite caffeine-laden drink, this bar goes the extra mile with coffee grounds and colloidal oatmeal in it to scrub away dirt and grim. 


This is called Homesteader because if you get grimy and stinky outside from working the property or animals, you need this bar. Coffee is known as a palate cleanser and a neutralizer of fragrance- so if you're looking for something to help with some unpleasant smells, this is the bar for you. Personally tested and approved by my husband, the real homesteader around here. 


And let's face it, if you're up with the sun for goat birthings, fox tracking or weeding, a bar that smells like coffee is important, too. 
Ingredients from greatest weight to least:
Goat milk, goat tallow, coconut oil, sunflower oil, castor oil, sodium hydroxide, olive oil,   fragrance (phthalate free), colorants.
Colorants: mica-brown (mica, iron oxides, titanium dioxide), clay- Red Moroccan

Share
Return policy

Due to the nature of the product, we do not accept returns. Please read the ingredients carefully to ensure you will not have a reaction to something.

And remember that this is handmade - products may look different than the website pictures, or even previous items that you have received!

If products are damaged in transit, or there is an issue with shipping, please contact us for a refund or new product.
View full details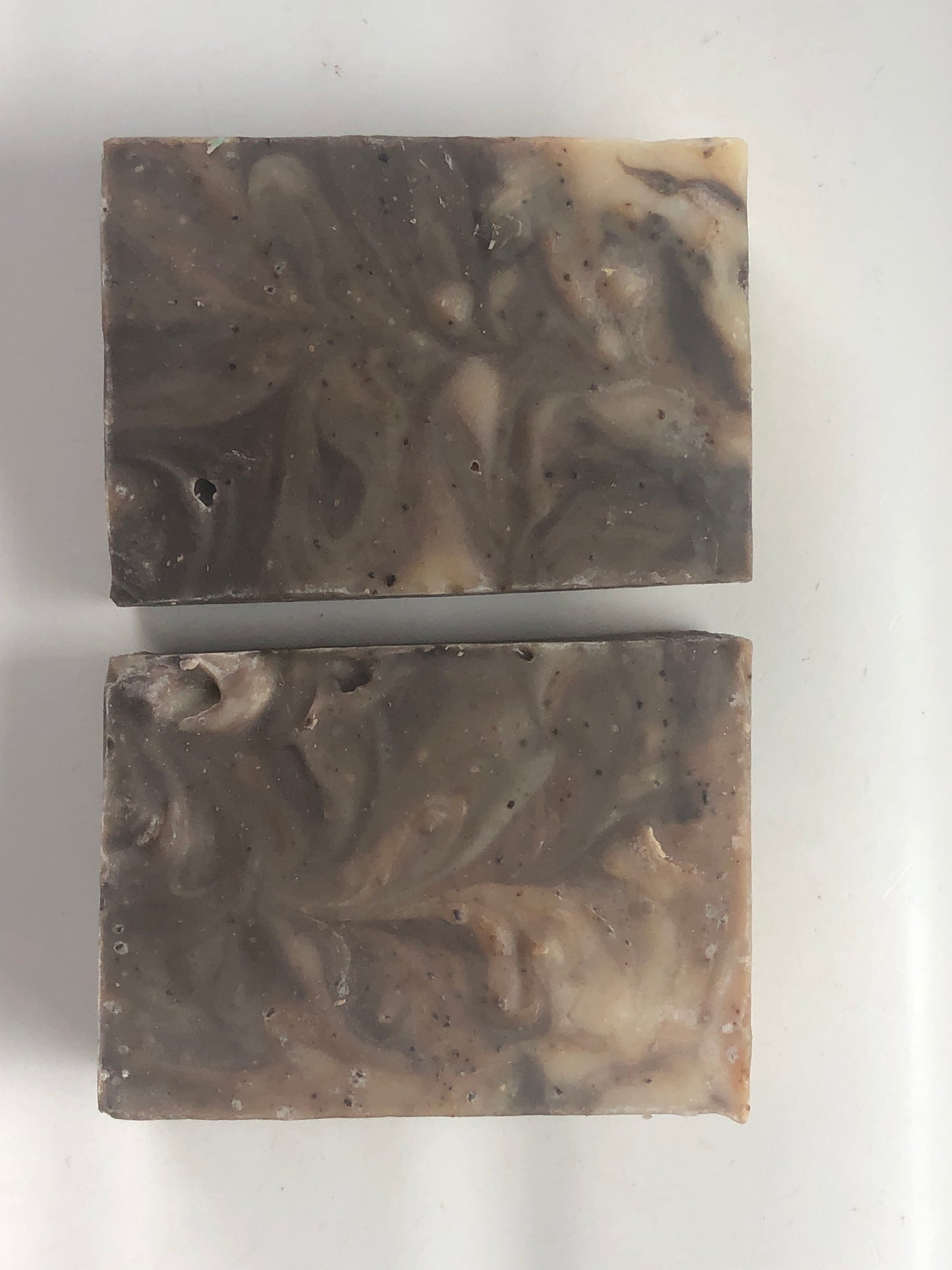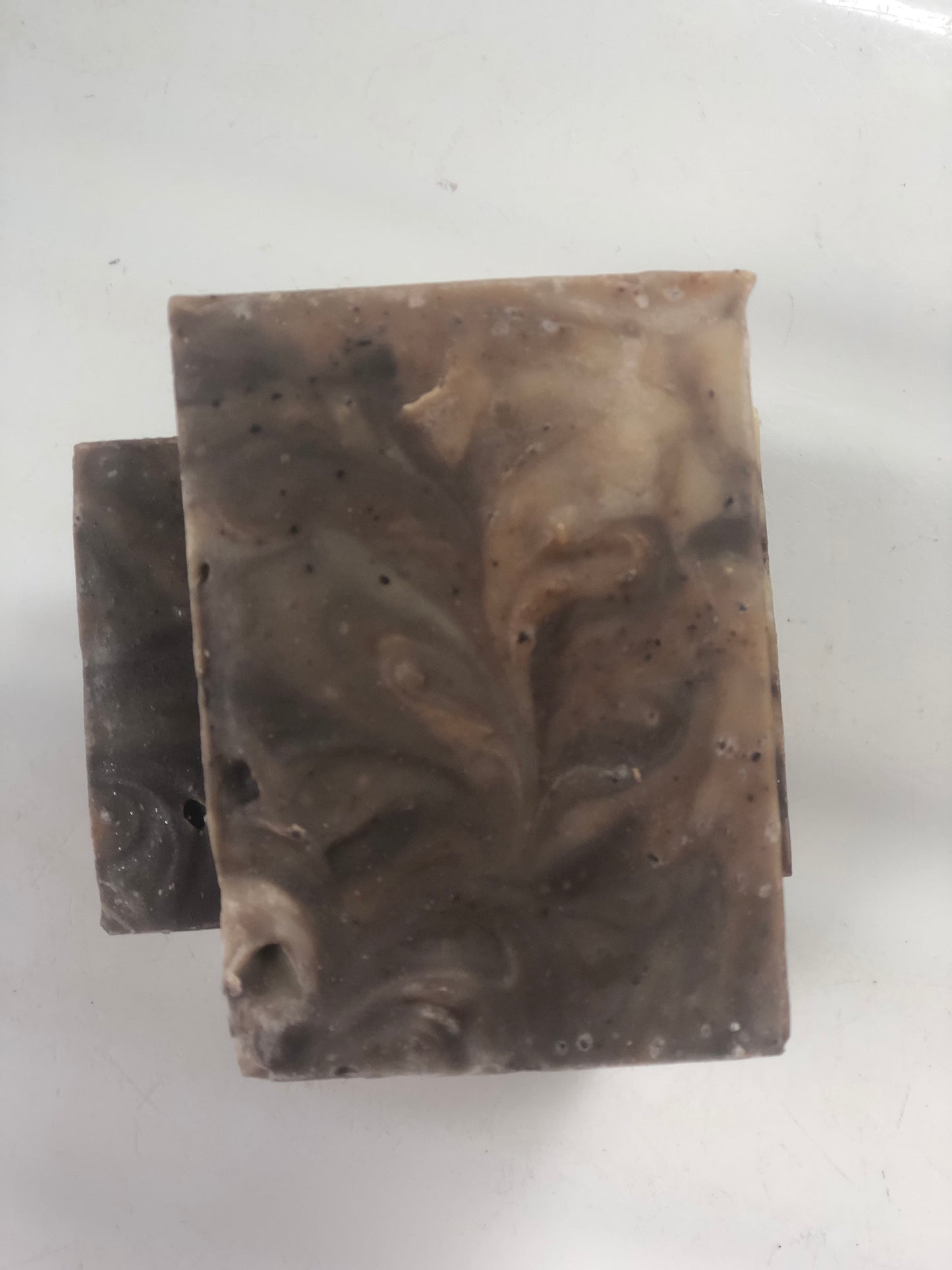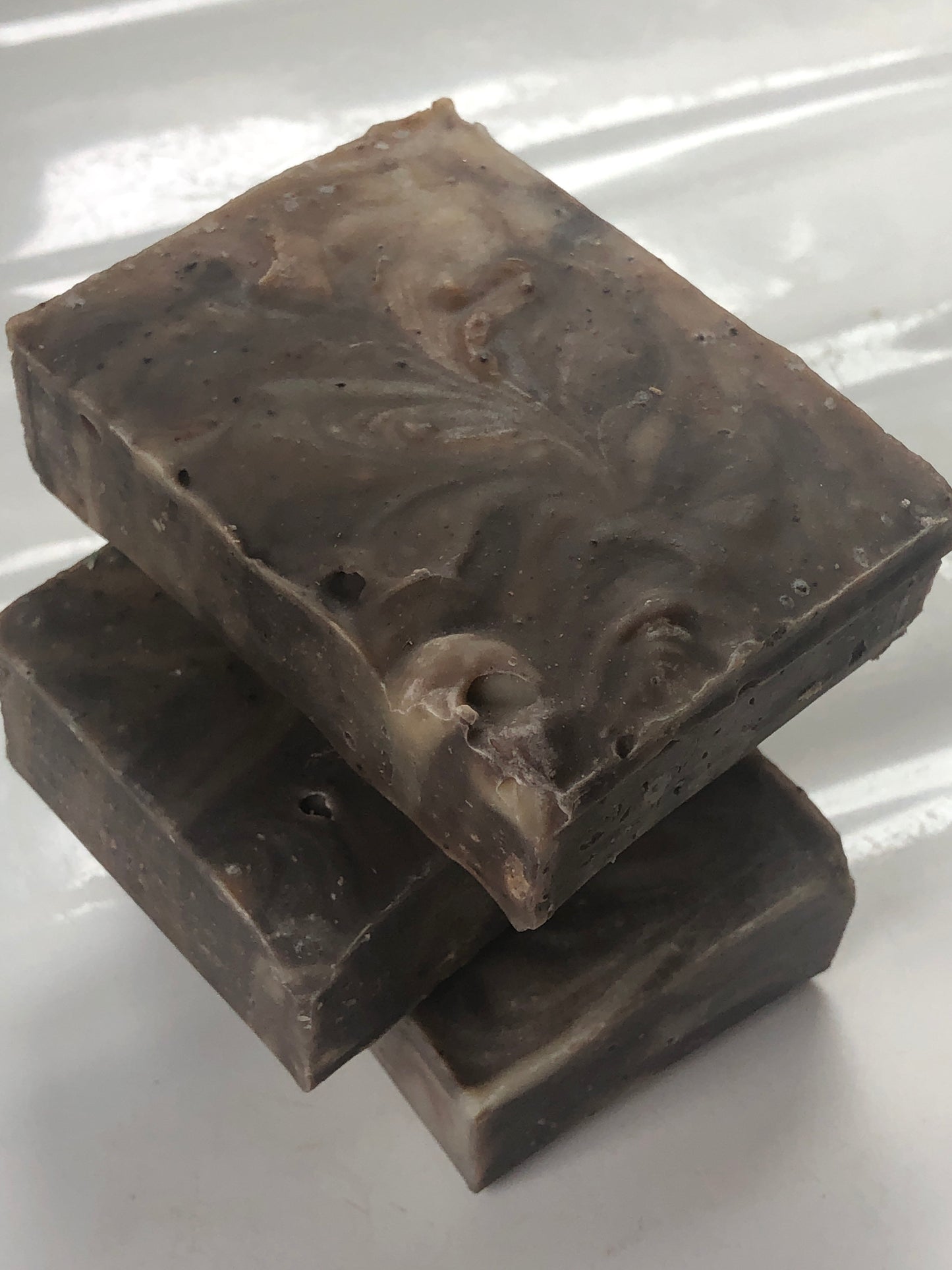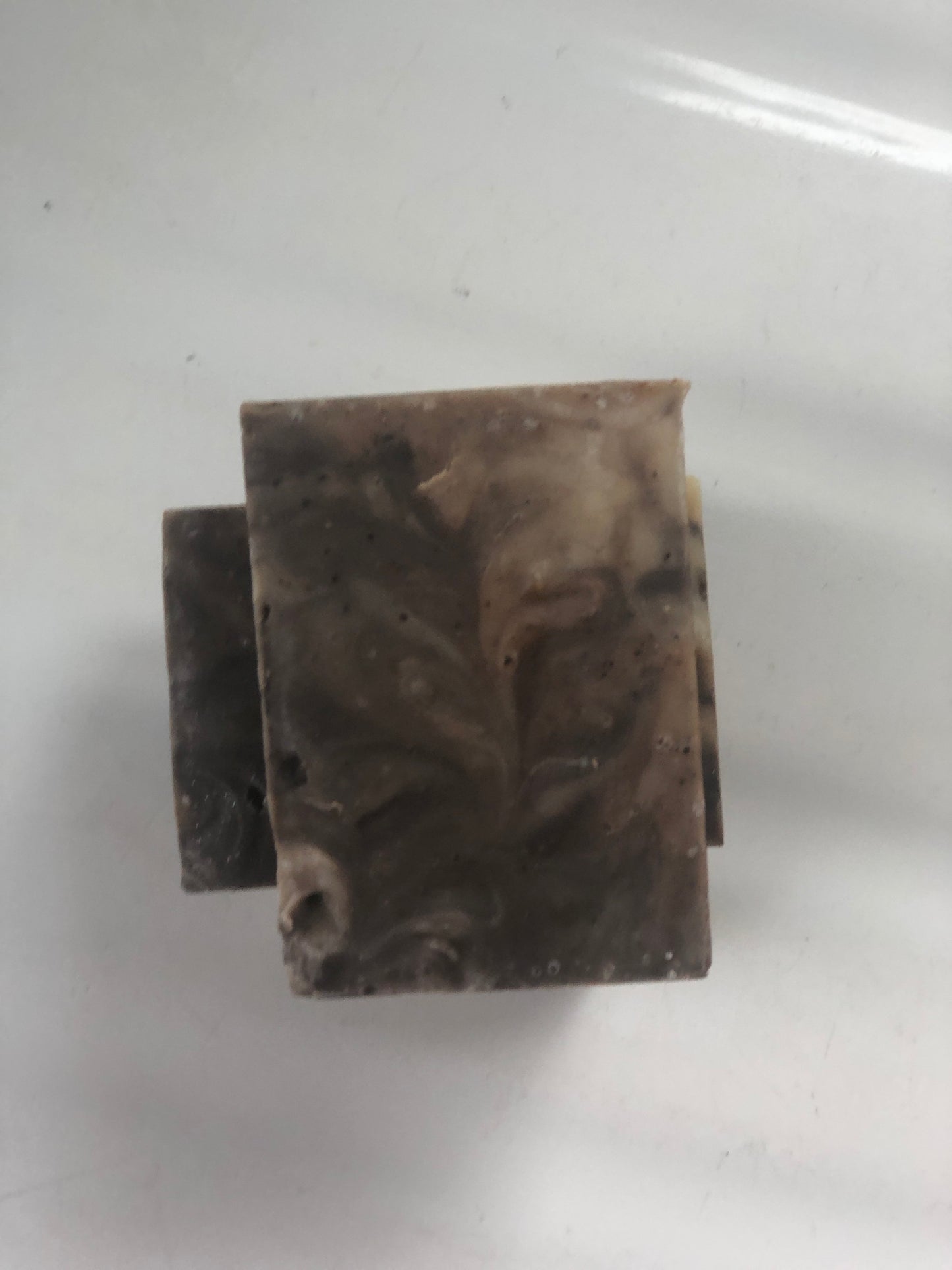 Why we exist:
To bring you high quality and natural products, free from phthalates, silicones, and other harmful ingredients.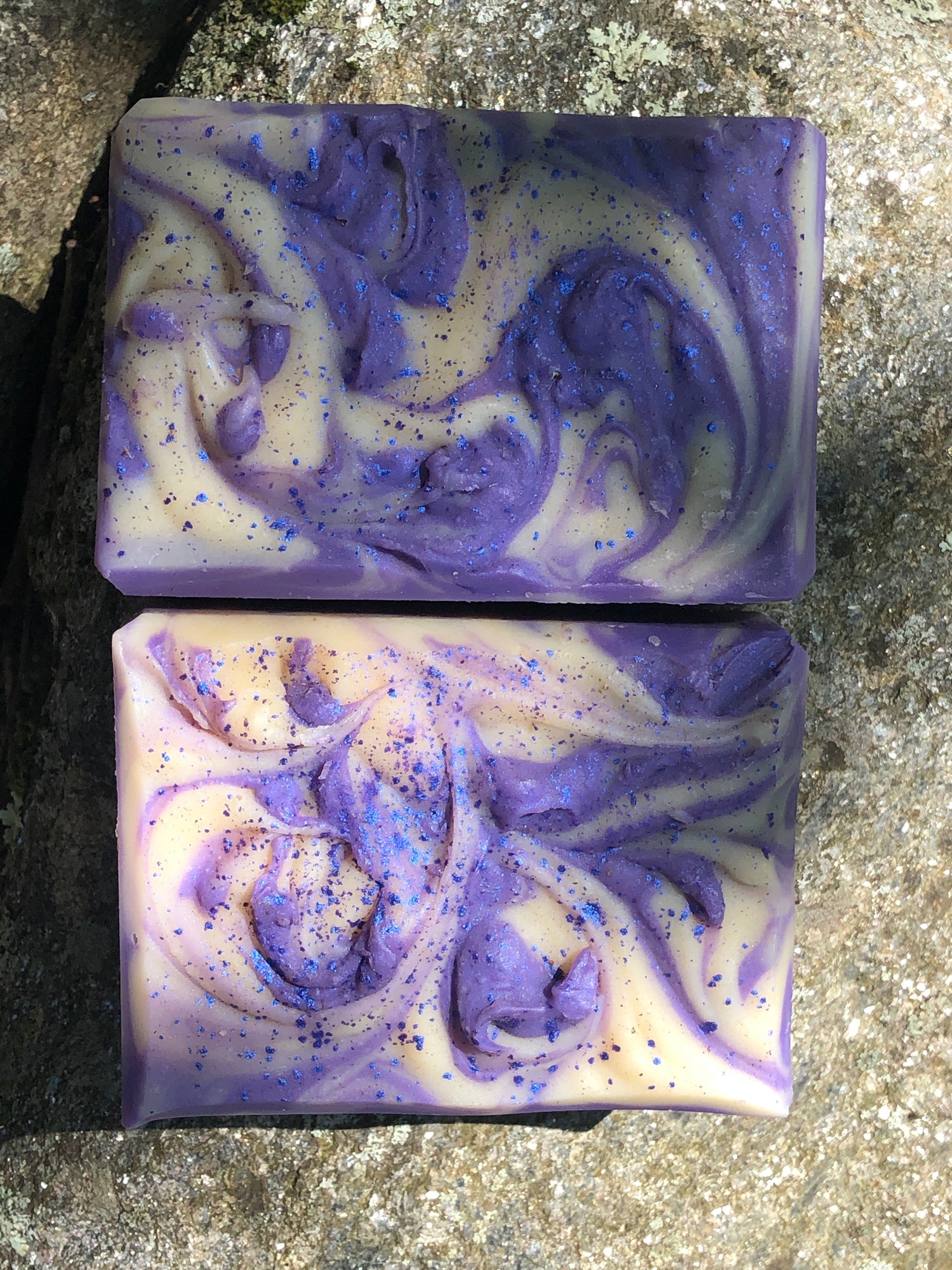 It's all about the soap
And goats. It's about the goats too.