Regular price
Sale price
$9.00 USD
Unit price
per
Sale
Sold out
Enjoy a luxurious hair washing experience.
Do you think "fancy" when you think of Paris. I do. I've visited multiple times and am always awed at the complexity and sophistication of Paris(and just the French people in general). I tried to recreate that idea in our latest Hairpoo bar. Yes, this bar is specifically formulated for your hair.
Combining our usual Hairpoo formula of oils with hemp seed oil and wheat germ oil, this bar is great for those with hair that is a bit finicky. In addition, panthenol(vitamin B5), egg yolks and tussah silk give this soap more nutrients and protein.
Colored in brick red, green, light pink, purple, and orange -along with our signature cream color- this soap is a feast for the eyes. This is an all essential oil only soap, combining good-for-your-hair oils: lavender, rosemary, ylang ylang, cedarwood, bergamot, thyme and chamomile. It has a very herbal smell. In my opinion, a great unisex scent.
Ingredients from greatest weight to least:
Goat milk and whey, coconut oil, palm oil, olive oil, sodium hydroxide, castor oil, sweet almond oil, avocado oil, hemp oil, wheat germ oil, panthenol, eggs yolks, tussah silk, essential oils (lavender, cedarwood, ylang ylang, rosemary, bergamot, thyme, chamomile) and colorants.

Colorants: mica-purple (mica, titanium dioxide, tin dioxide, ultramarine blue, manganese violet), mica-orange (mica, titanium dioxide, iron oxide), mica-light pink (mica, titanium dioxide, iron oxide), mica-green (mica, titanium dioxide, green chrome oxide), mica- aqua(mica, titanium dioxide, iron oxide, chromium green oxide), iron oxide, charcoal-activated.

Share
Return policy

Due to the nature of the product, we do not accept returns. Please read the ingredients carefully to ensure you will not have a reaction to something.

And remember that this is handmade - products may look different than the website pictures, or even previous items that you have received!

If products are damaged in transit, or there is an issue with shipping, please contact us for a refund or new product.
View full details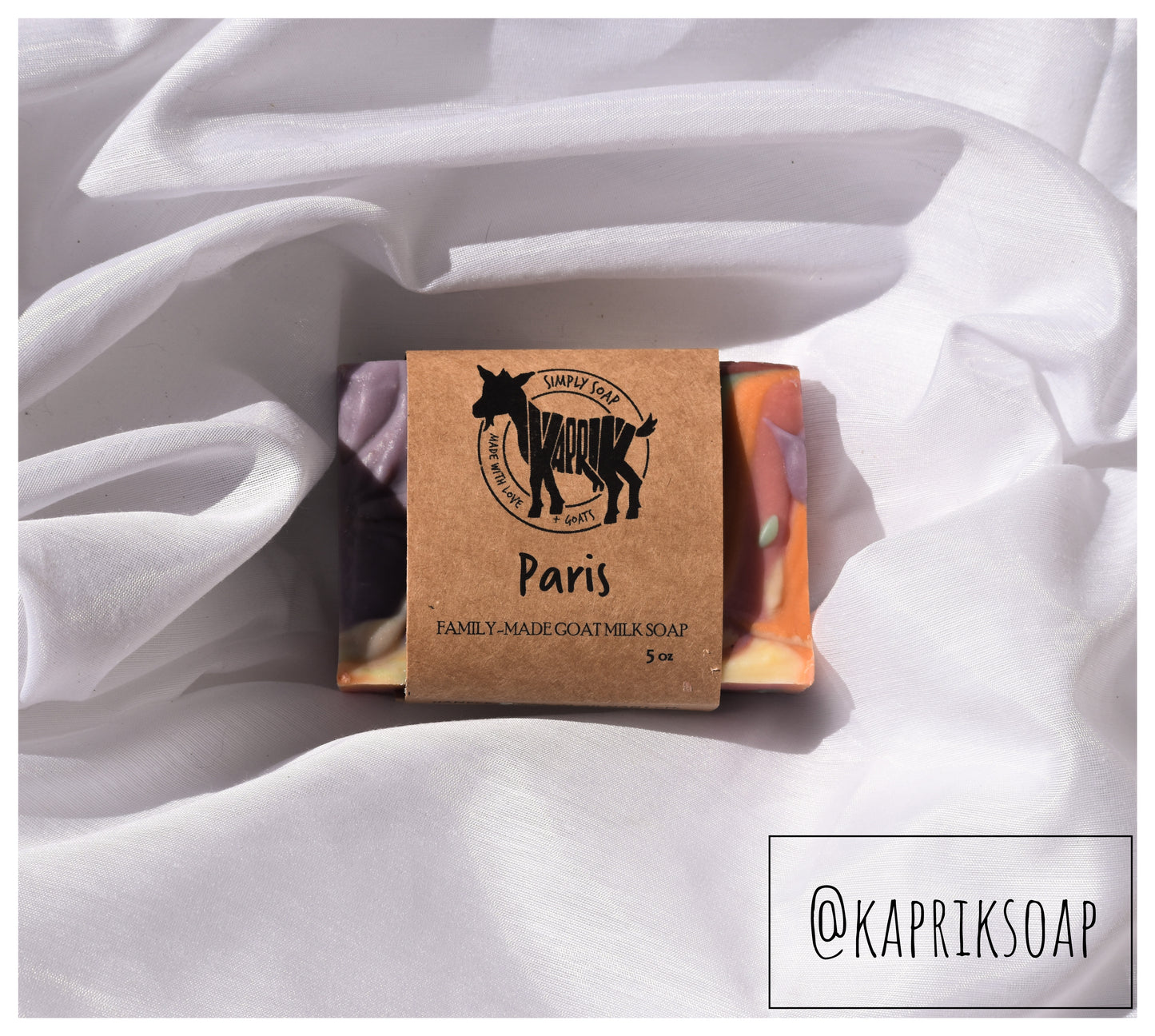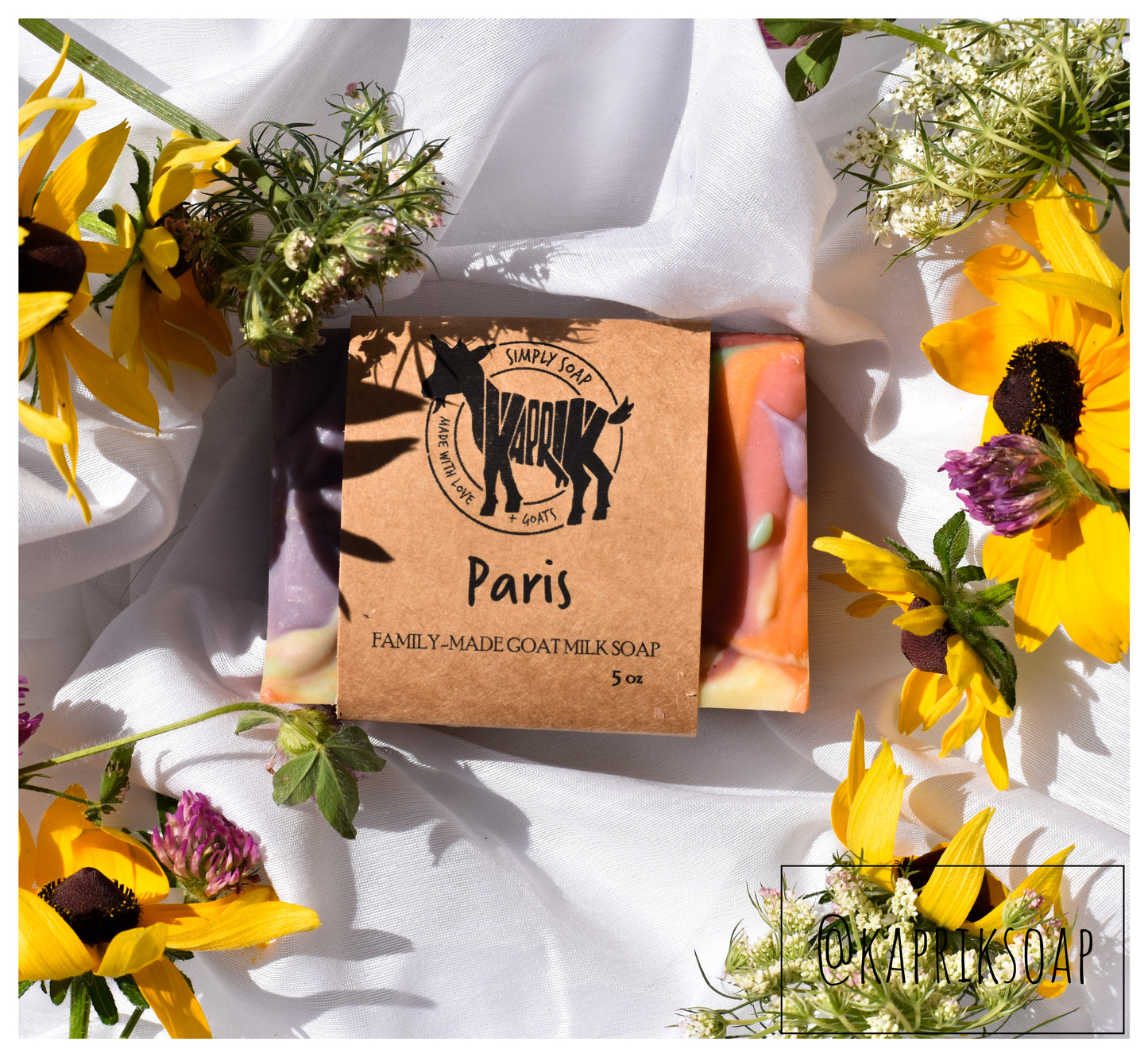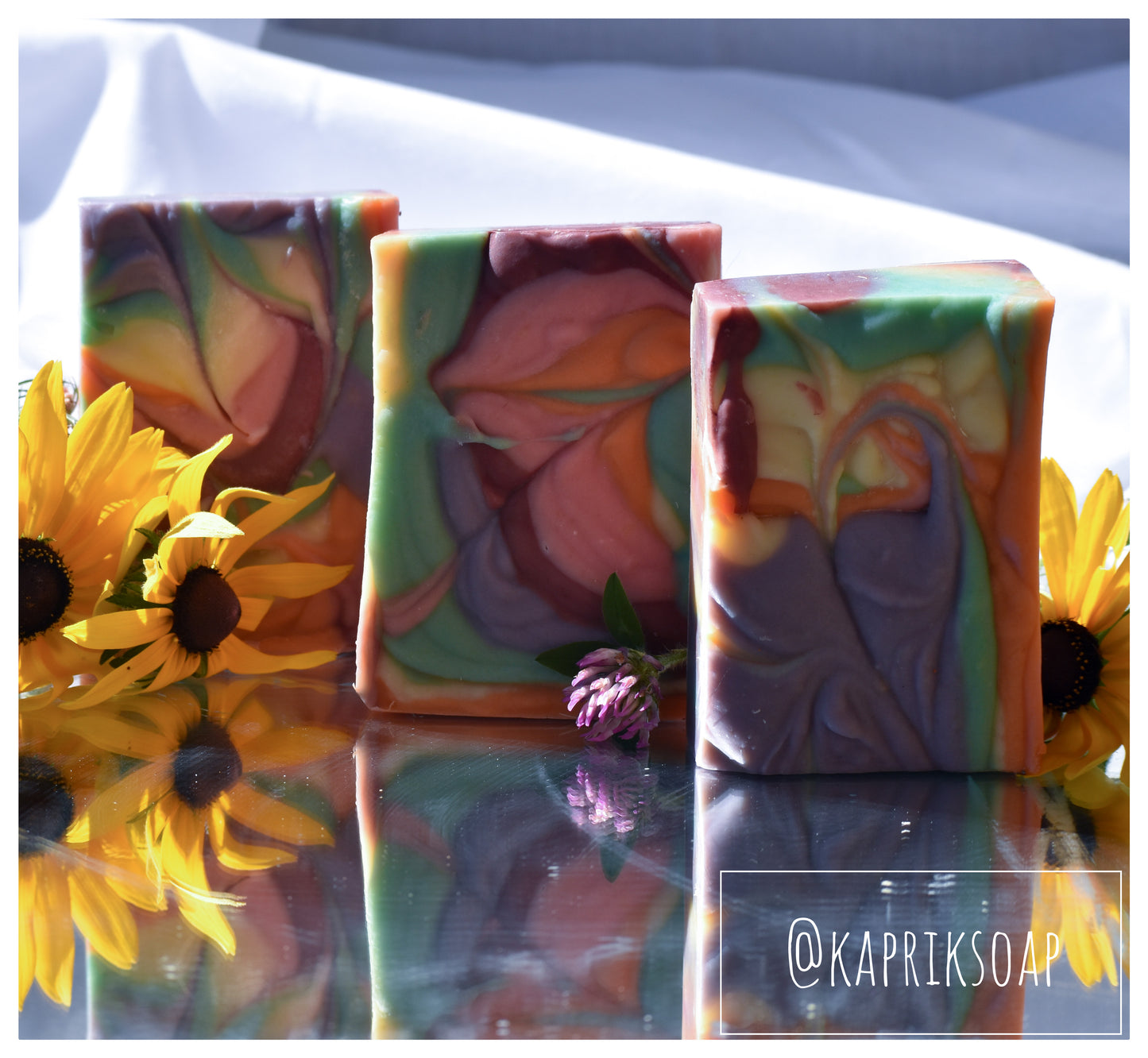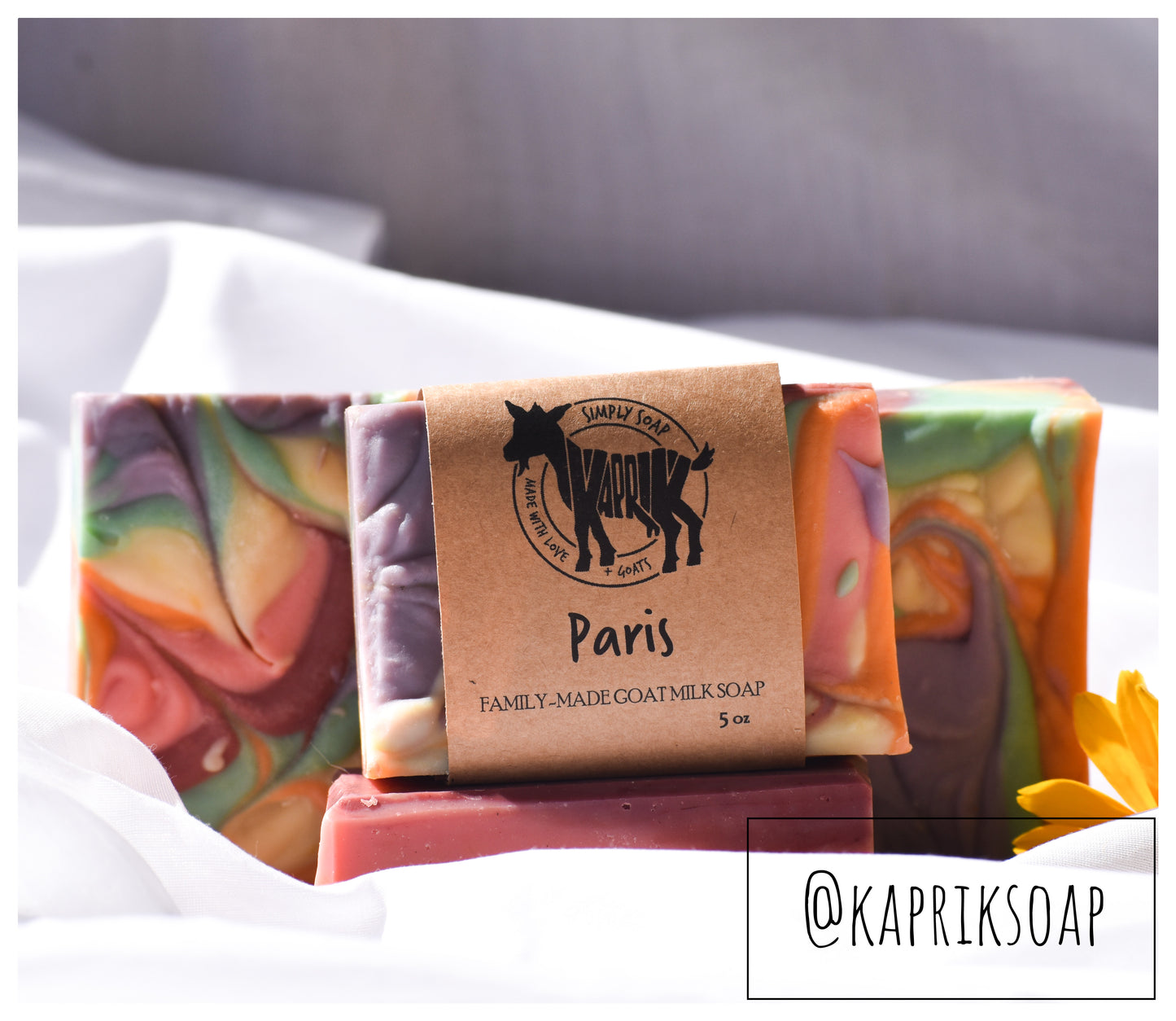 Why we exist:
To bring you high quality and natural products, free from phthalates, silicones, and other harmful ingredients.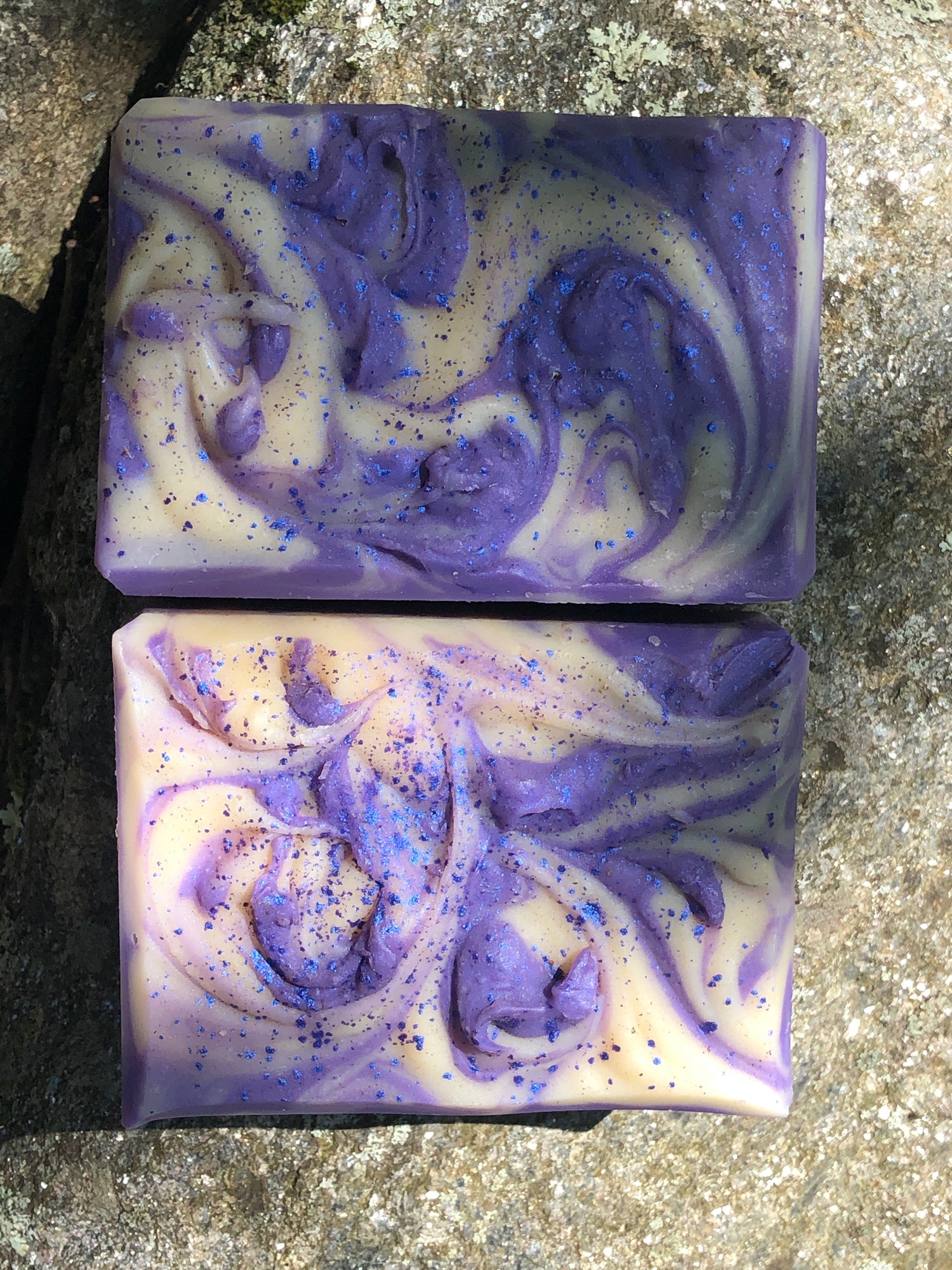 It's all about the soap
And goats. It's about the goats too.