Regular price
Sale price
$9.00 USD
Unit price
per
Sale
Sold out
Swirls of green(spinach powder) and pink(rose clay) decorate this special soap. It is an all over body soap, formulated similarly to our Hairpoo bar. The major difference is that the oils have been infused with stinging nettle.
Nettle had been known for centuries as a nutritious, albeit untouchable, herb. It is full of vitamins and is assumed to impart those to your hair, helping with common scalp problems. Patchouli and bergamot essential oils scent this bar. 
Named for my first house, at least the street it was on. It is where I truly became an adult. I had to deal with a mortgage, budgeting and trying to care for a precocious  toddler. Simplifying things was the name of the game for me.
So if you are looking for something to make adulting easier, or just streamline your bathroom routine, this is the bar for you. I jokingly call it my #adultingmadeeasy bar of soap. 
Ingredients from greatest weight to least:
Goat milk and whey, coconut oil, palm oil, olive oil, nettle infused oil(olive, castor, sweet almond and avocado oils soaked in stinging nettles), sodium hydroxide,essential oils (patchouli and bergamot) and colorants.

Colorants: clay-pink (kaolin clay, iron oxide), spinach powder

Share
Return policy

Due to the nature of the product, we do not accept returns. Please read the ingredients carefully to ensure you will not have a reaction to something.

And remember that this is handmade - products may look different than the website pictures, or even previous items that you have received!

If products are damaged in transit, or there is an issue with shipping, please contact us for a refund or new product.
View full details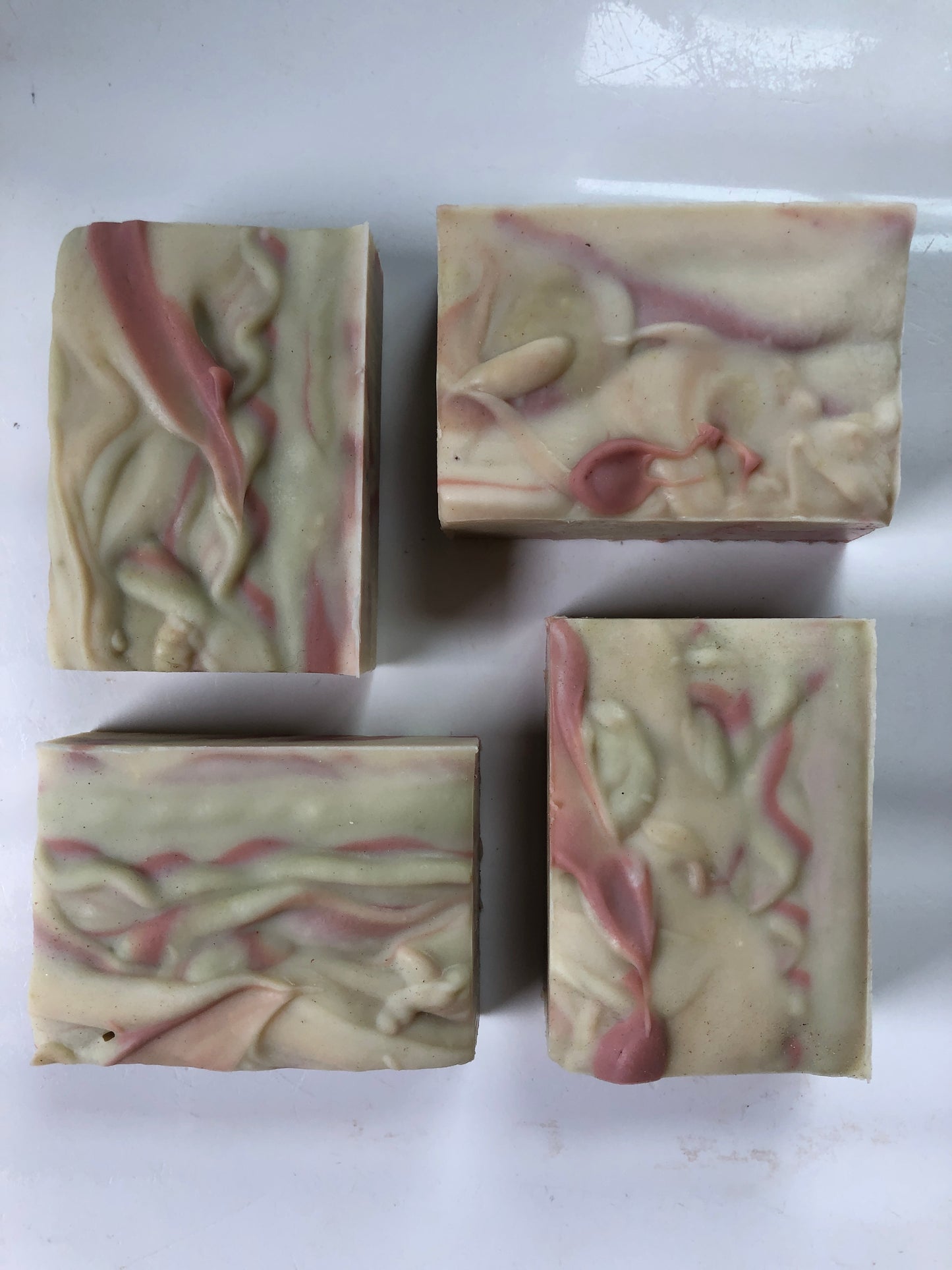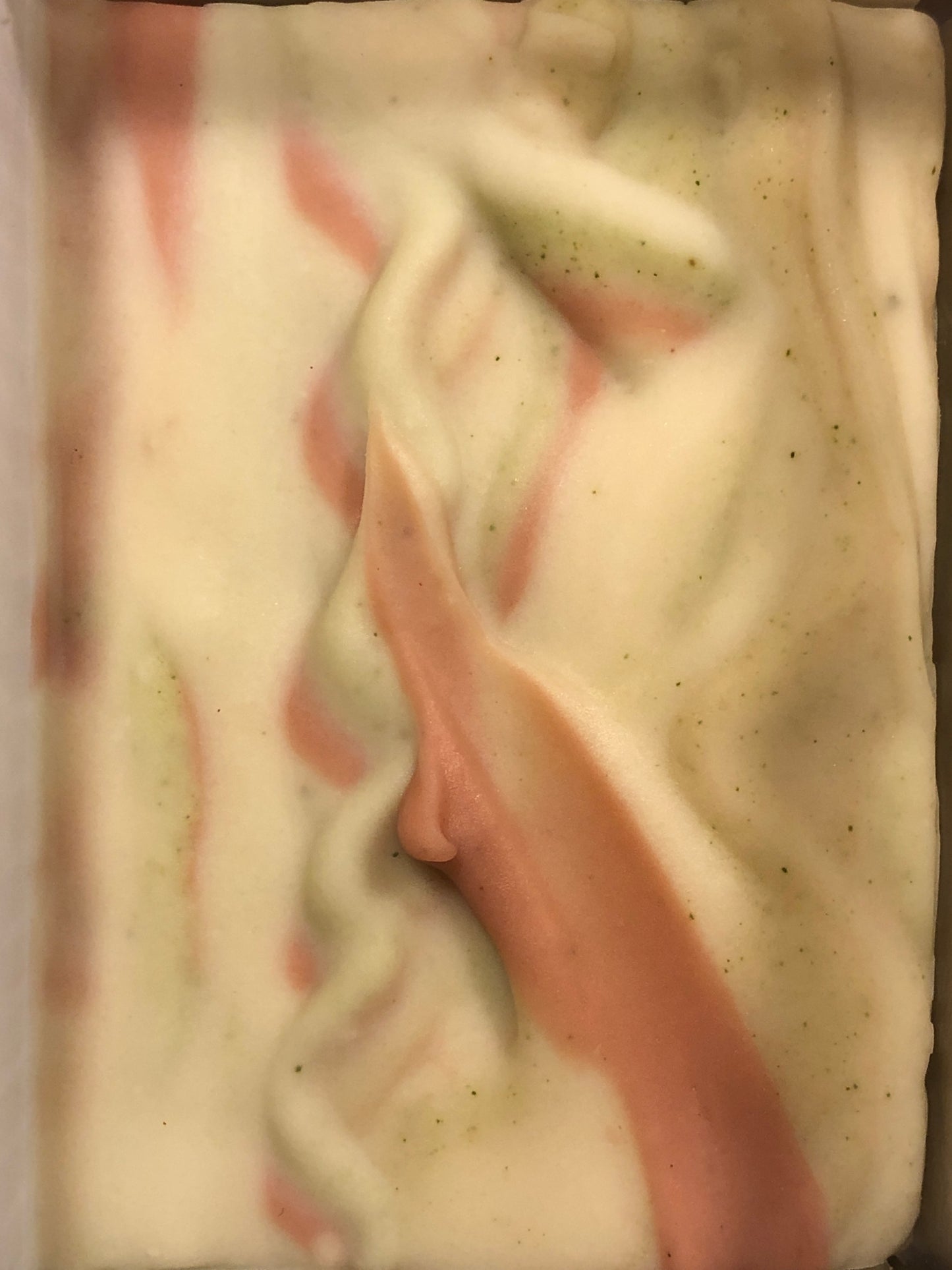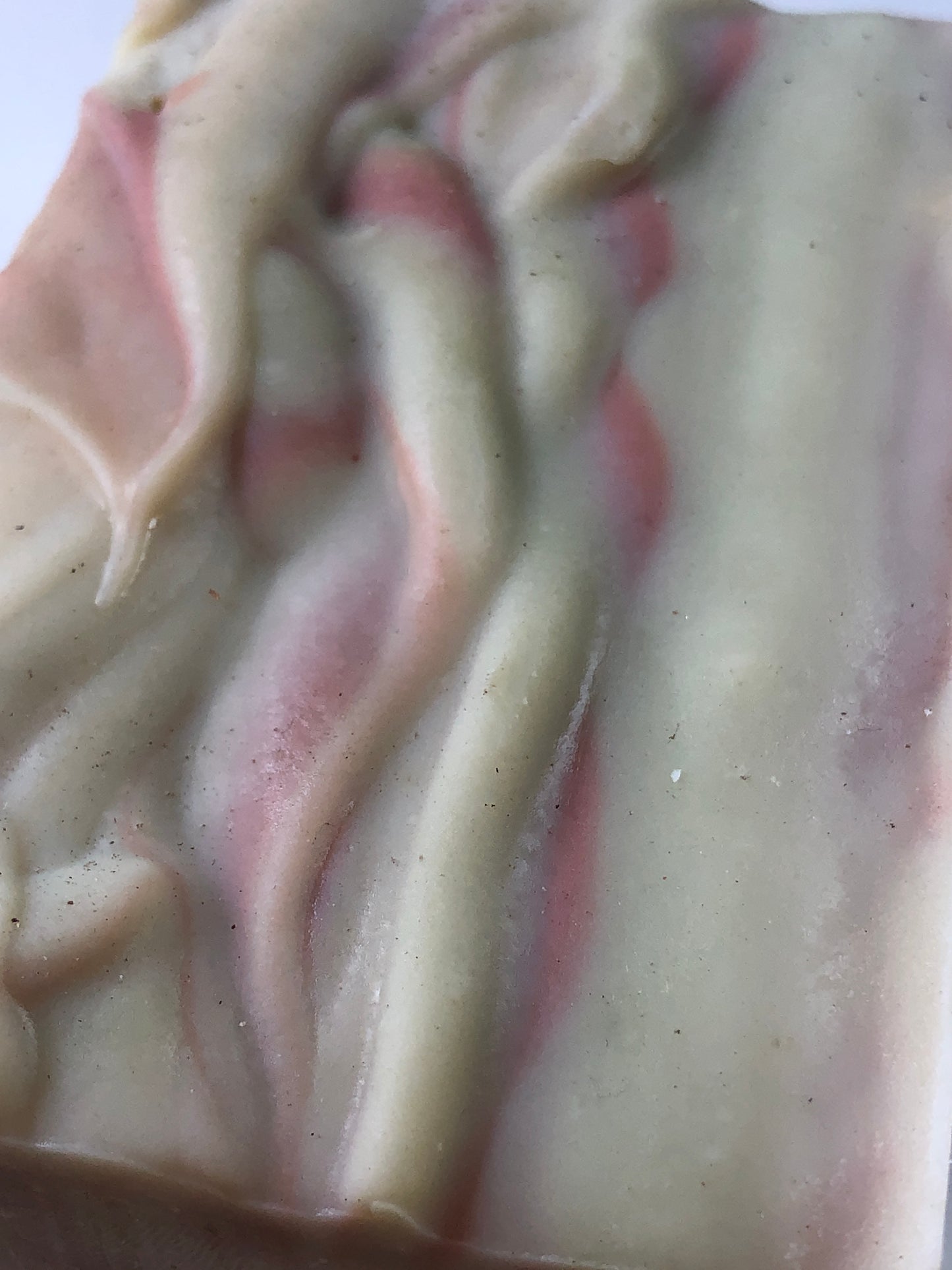 Why we exist:
To bring you high quality and natural products, free from phthalates, silicones, and other harmful ingredients.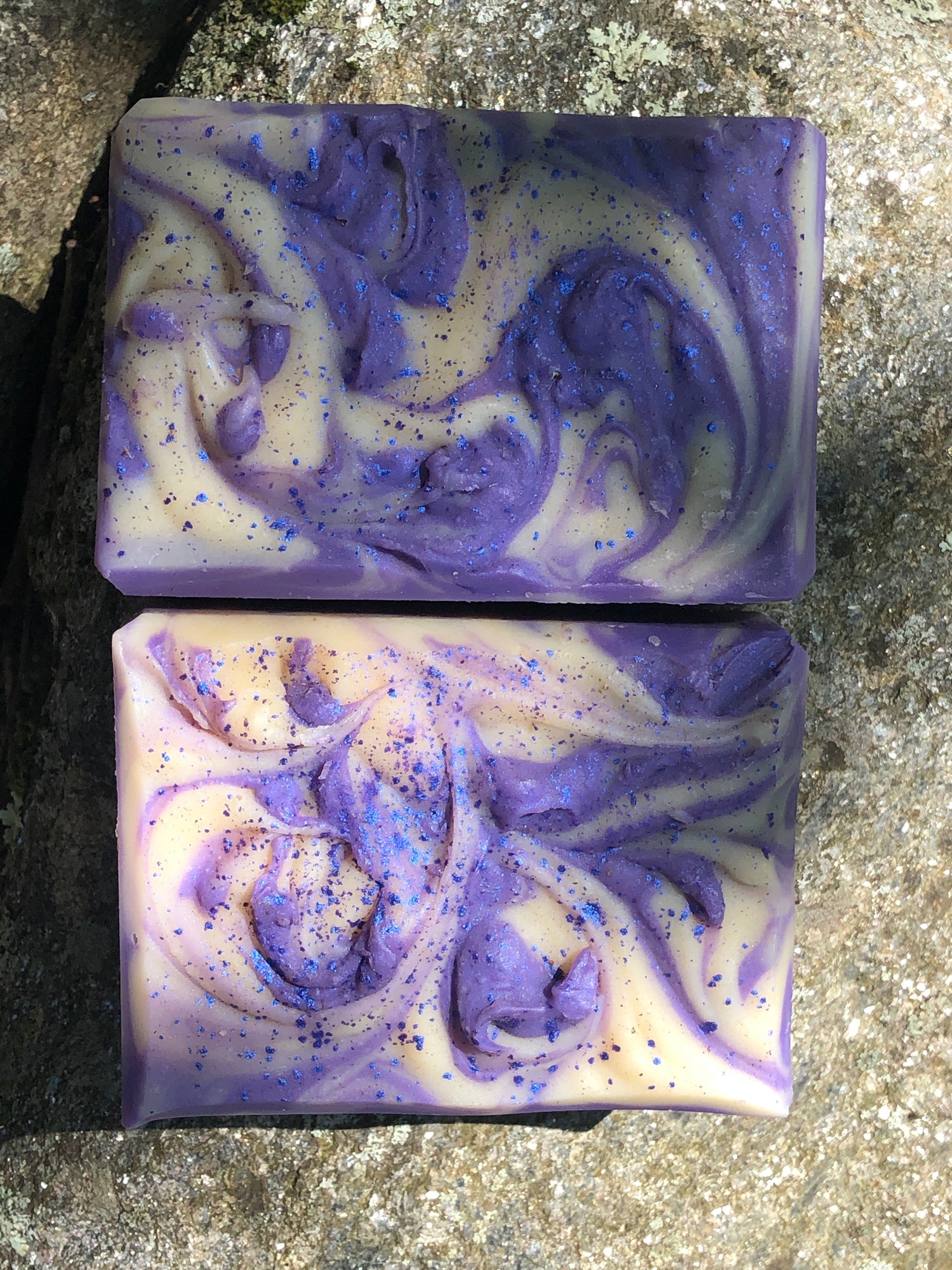 It's all about the soap
And goats. It's about the goats too.