Regular price
Sale price
$9.00 USD
Unit price
per
Sale
Sold out
In Norse mythology, Sif is actually the wife of Thor. She was well known for her beautiful, thick golden hair. And I love a good fairy tale/myth. So, while you may not have long flowing locks, this solid conditioner bar can make your mane manageable and smooth.
Made with natural or naturally derived products, this solid conditioner bar will be your new best friend. Sif is formulated for all hair types- so whether your hair is wavy or straight, thin or thick, fine or textured, it will work.

Scented with ginger and lime essential oils and taking color from liquid chlorophyll, this bar is full of good-for-your-hair ingredients- some you're familiar with and some you're not. This is phthalate, sulfate, paraben and silicone free.

Use these bars like you would liquid conditioner. After shampooing (and rinsing with vinegar rinse if using our Hairpoo bars), smooth the conditioner bar through hair- focusing on the tips. Comb through if necessary.
 Ingredients from greatest weight to least:
BTMS, Cetyl alcohol, Mango Butter, Jojoba oil, Aloe Vera Juice, Shea butter, Panthenol, Vegetable Glycerin, Neossance Hemisqualane, Green Tea Extract. Honeyquat, Chamomile Extract, Silk Amino Acids, Liquid Chlorophyll, Lime and Ginger Essential oils.

 Here is a low down of what's what:
BTMS- scary name for an amazing product. It is an acronym for Behentrimonium Sulfate. And no, this is NOT a "sulfate." It is a cationic emulsifier and conditioner. What does that mean? Emulsifier is basically mixing together. You need this in a conditioner when you have all sorts of ingredients that might not want to combine(think oil and water). Cationic is where BTMS shines. That means that it is positively charged. Your hair is negatively charged(that's why you get frizz, fly-aways and static). Cationic products help smooth and soothe the cuticle of your hair and bring it make to a neutral charge. Cool, huh? Most importantly, BTMS is derived from Colza oil, which is related to rapeseed oil.
Cetyl alcohol- Not a drying alcohol, so don't get concerned. It is a fatty alcohol- kind of a combination of alcohol and a fatty acid. It is an emollient, emulsifer, thickener and surfactant. Again, with the big words. An emollient means it makes your hair soft and smooth. A surfactant in conditioner is meant to deposit and create a barrier on the hair surface. Cetyl alcohol is derived from palmitic acid, mostly likely from coconut or palm oil.
 Mango butter- A thick butter pressed from the kernel or seed of the mango fruit. It is high in antioxidants and vitamins A and E. It hydrates and provides and protective barrier. Because it seals the hair strand, it can heal dry and broken hair as well as protect it from environmental damage. As a bonus, it is considered non-comedogenic(meaning it won't clog your pores).

Shea Butter- A thick butter from the nut of the shea tree. Rich in vitamins E and A along with a host of fatty acids, shea butter softens, hydrates and protects as it seals the hair strand. It is also considered anti-inflammatory, so it can help with irritation.
Jojoba Oil- A liquid plant wax that comes from the seed of the Jojoba plant. It is similar to the sebum our body makes-or doesn't make as we age- which is important for the health and softness of the hair. It is emollient so it moisturizes and prevents water loss.
Aloe vera juice- Juice from the aloe plant. It is known for it's healing and hydrating properties.

Panthenol- Made from pantothenic acid(vitamin B5), it moisturizes, hydrates and protects.

Vegetable Glycerin- A humectant that draws moisture to the hair. It is derived from coconut oil, palm oil or shea butter.

Neossance Hemisqualane- It is a natural silcone replacement! Unlike silicones, it will penetrate the hair shaft to nourish and protect. It helps with hair elasticity and can prevent breakage. It can also help protect if you color your hair or if you use heated styling tools. It is derived from sugar cane bio-fermentation.It is also ECOCert-approved and a USDA Certified 100% Biobased Product that is inherently biodegradable. And bonus- it is non-GMO.

Green Tea Extract- Extracted from greent tea. It helps with strength and gloss due to it's anti-oxidants and it's anti-inflammatory effects. Also can protect against UVB damage.

Honeyquat-This is a paraben-free conditioning agent made from honey, just less sticky. It can penetrate the hair shaft giving shine and luster. It can also help with the ability to wet-comb your hair and decrease static as it is cationic(positively charged).

Silk Amino Acids- Hydrolyzed from silk fibers, this paraben free liquid draws moisture to the hair, improving it's hydration and manageability. These amino acids are proteins important for hairs strength and flexibility.

Chamomile Extract- This is a concentrate botanical product made from the chamomile plant. It contains the bioflavonoids and compounds that make chamomile so wonderful for skin and hair- specifically it's anti-inflammatory and anti-free radical properties.

 Please note:
I am not a doctor, scientist or part of the FDA. I cannot guarantee any of these things will happen for you. I wanted to explain what the ingredients are and why I chose them in my formulation of these specific conditioner bars. I make no promises or claims.
Share
Return policy

Due to the nature of the product, we do not accept returns. Please read the ingredients carefully to ensure you will not have a reaction to something.

And remember that this is handmade - products may look different than the website pictures, or even previous items that you have received!

If products are damaged in transit, or there is an issue with shipping, please contact us for a refund or new product.
View full details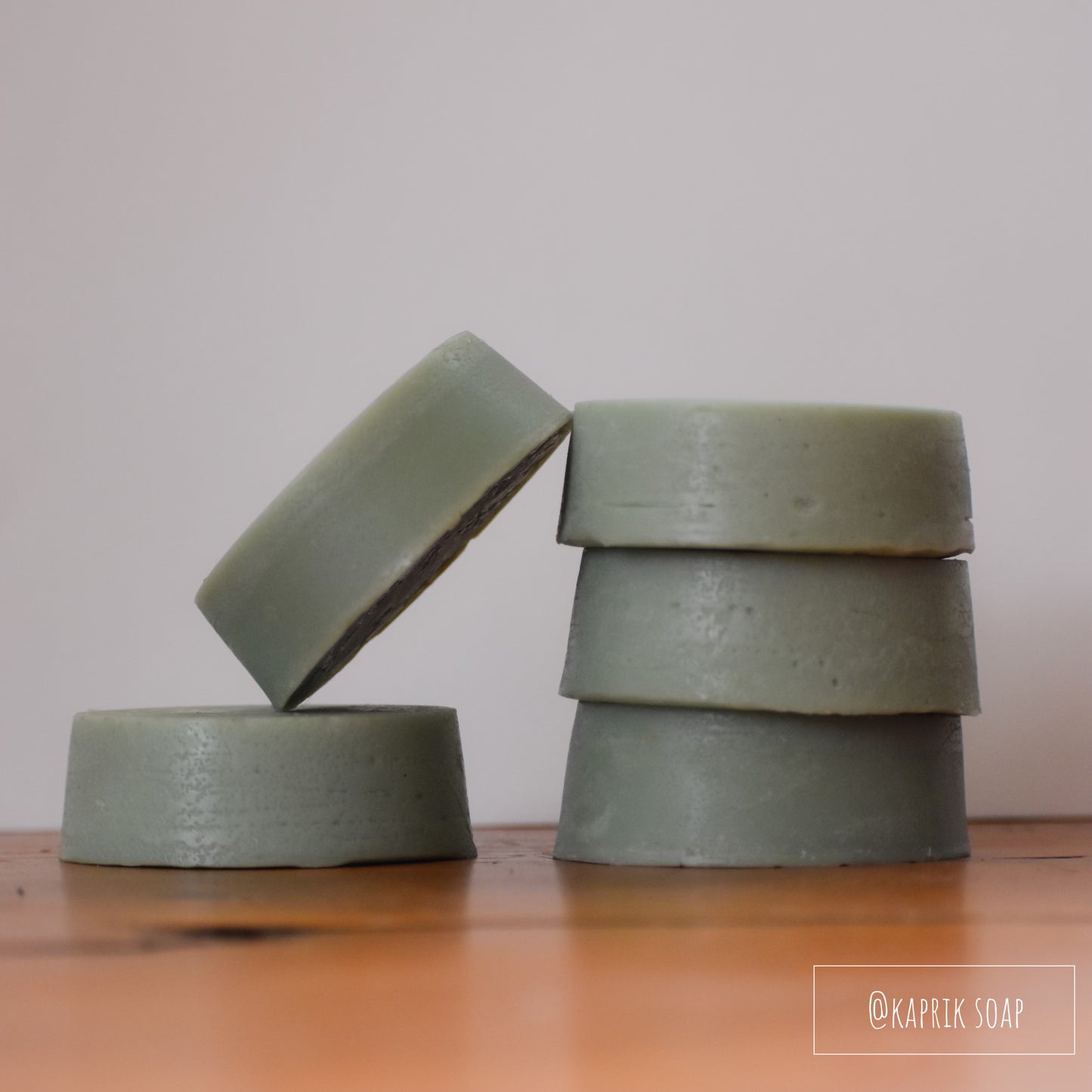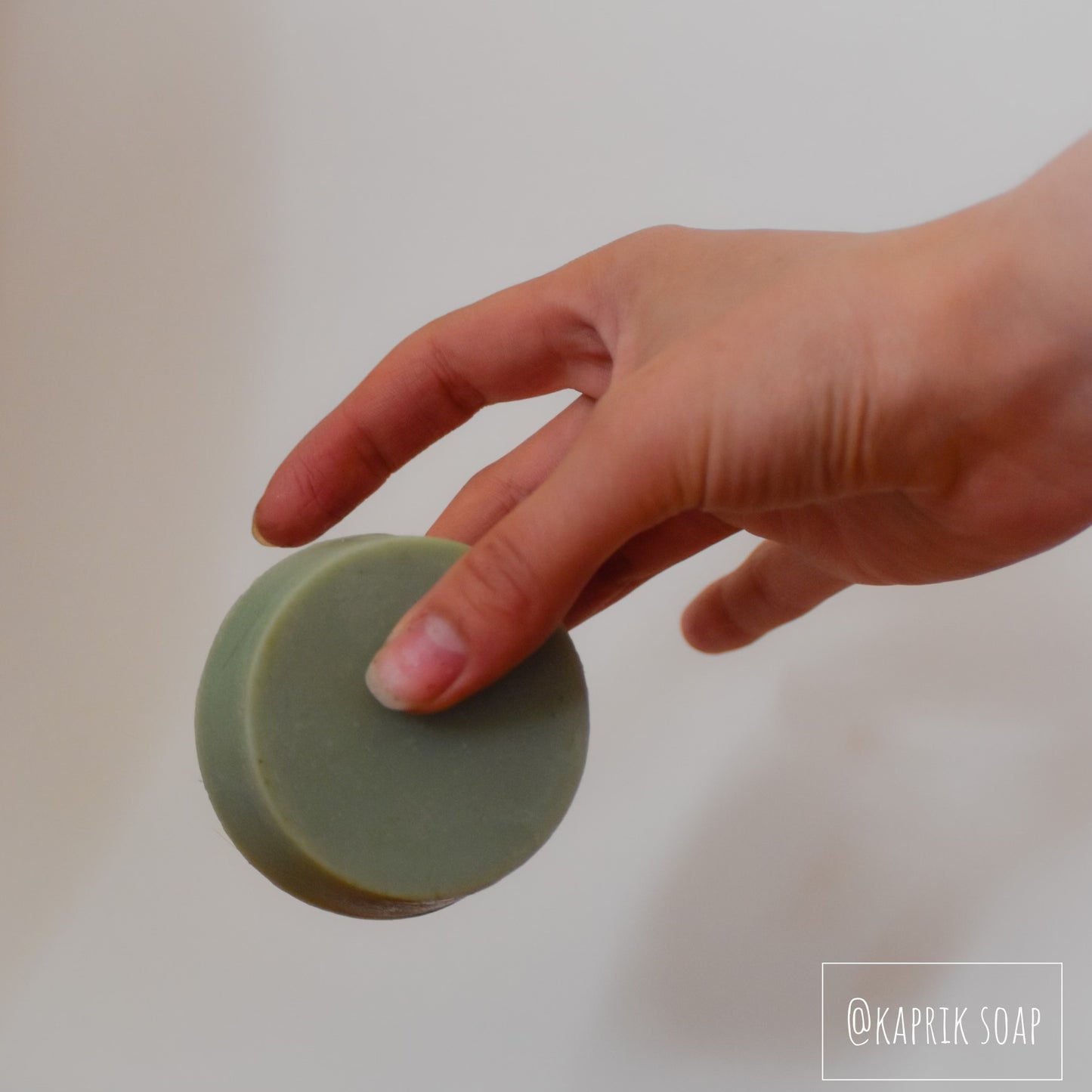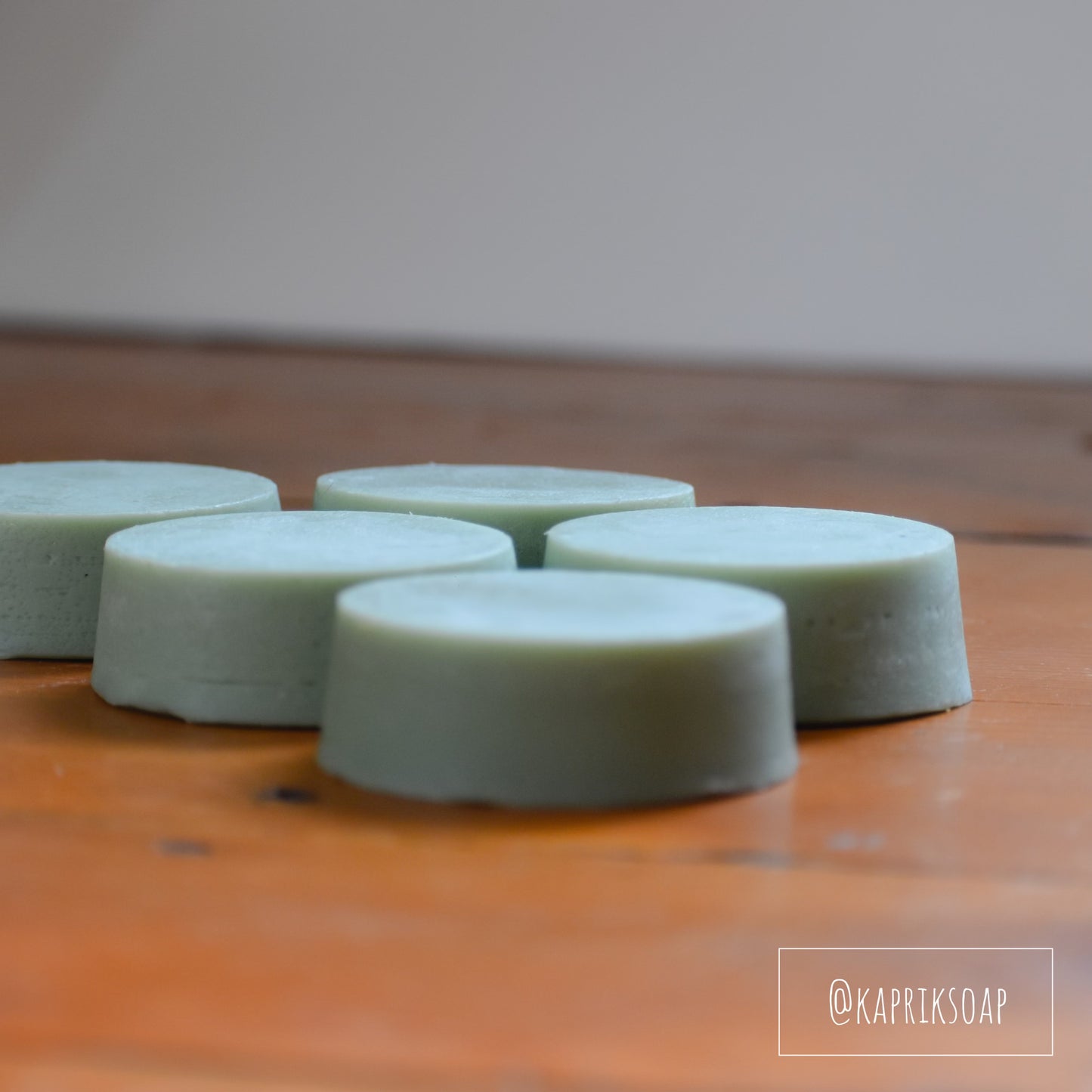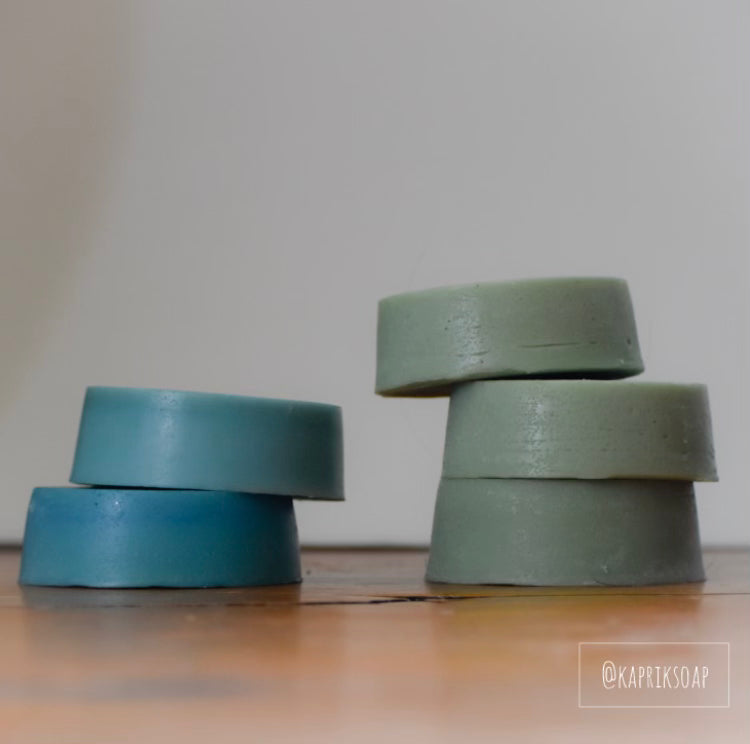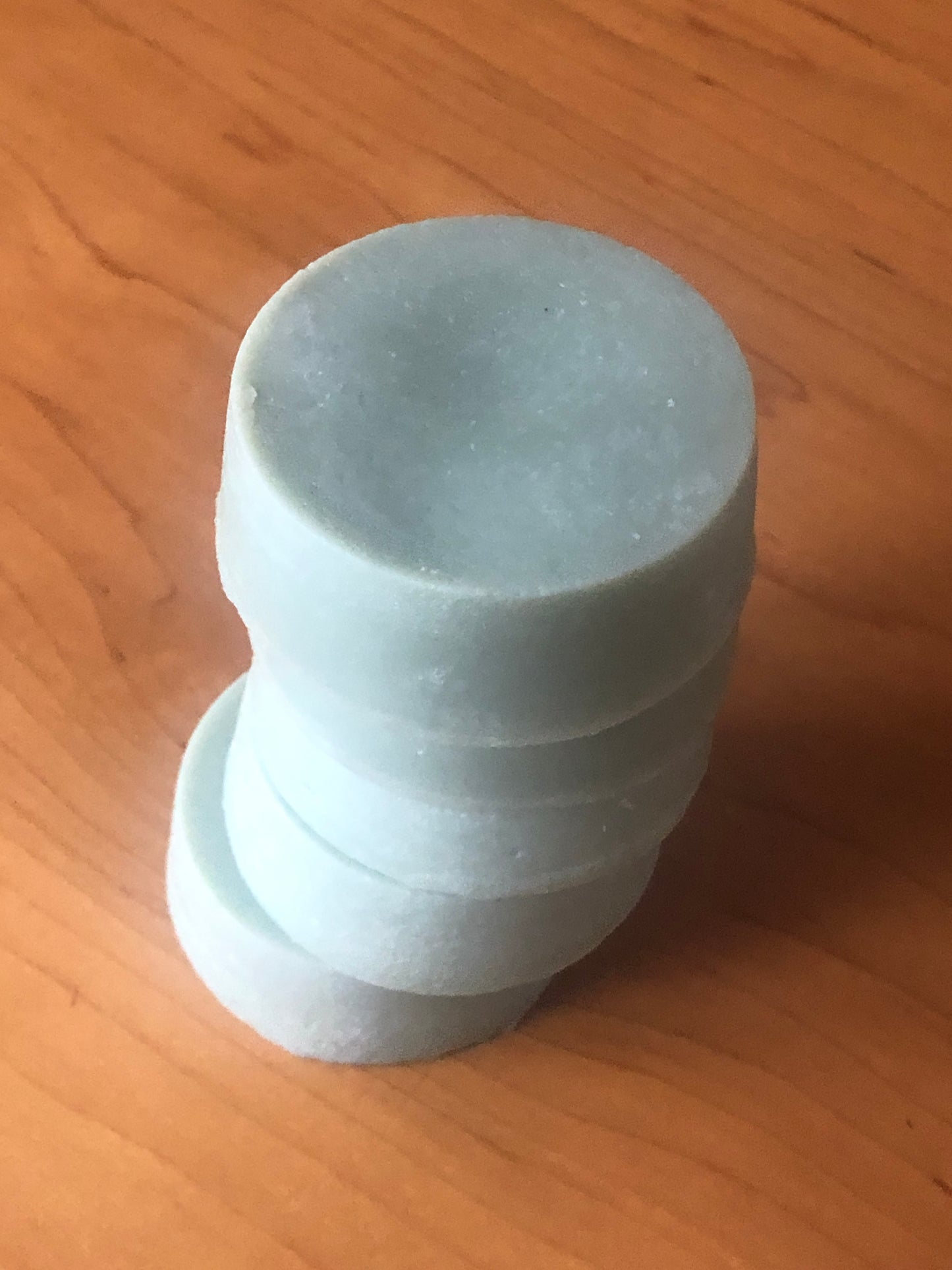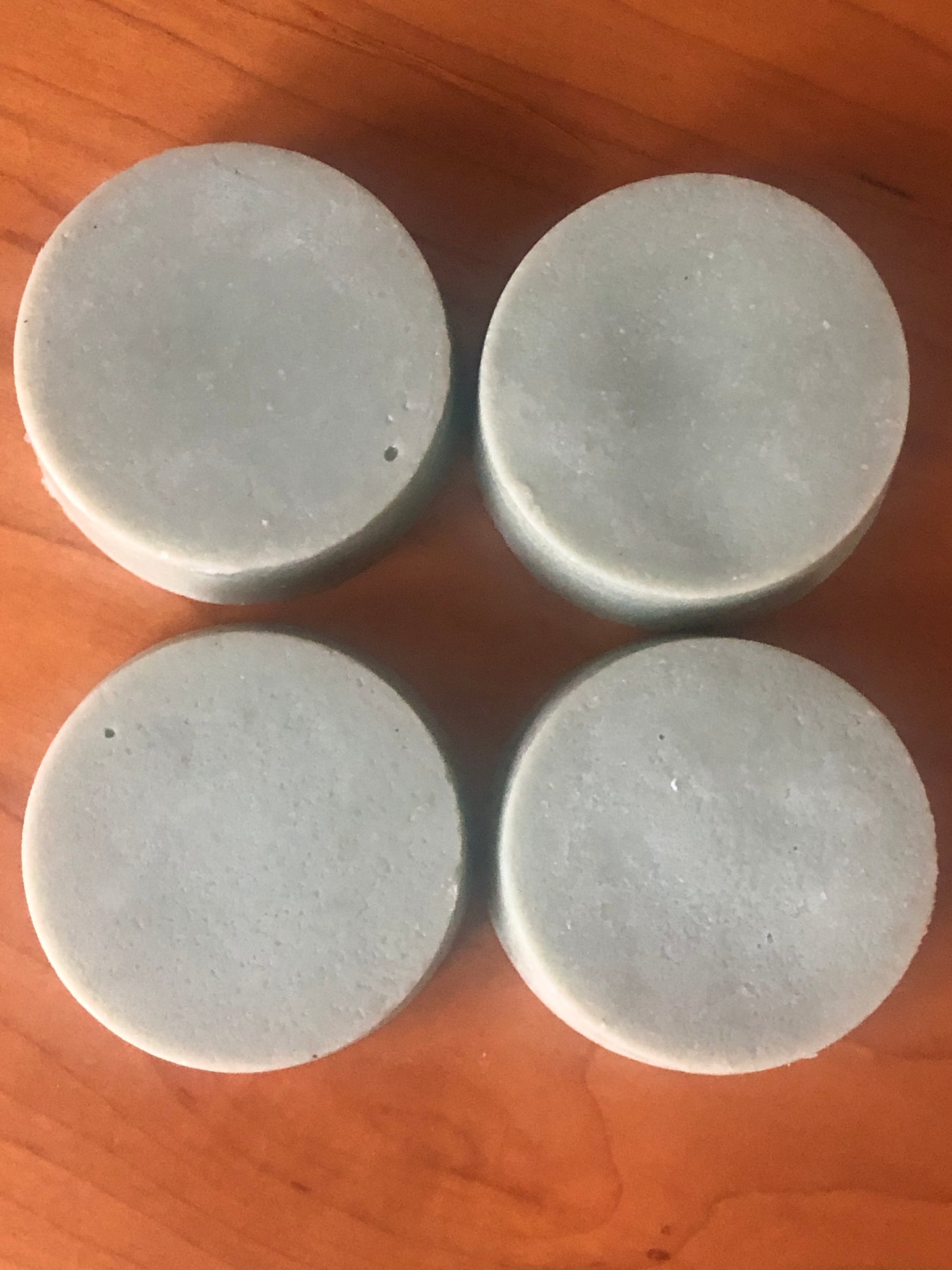 Why we exist:
To bring you high quality and natural products, free from phthalates, silicones, and other harmful ingredients.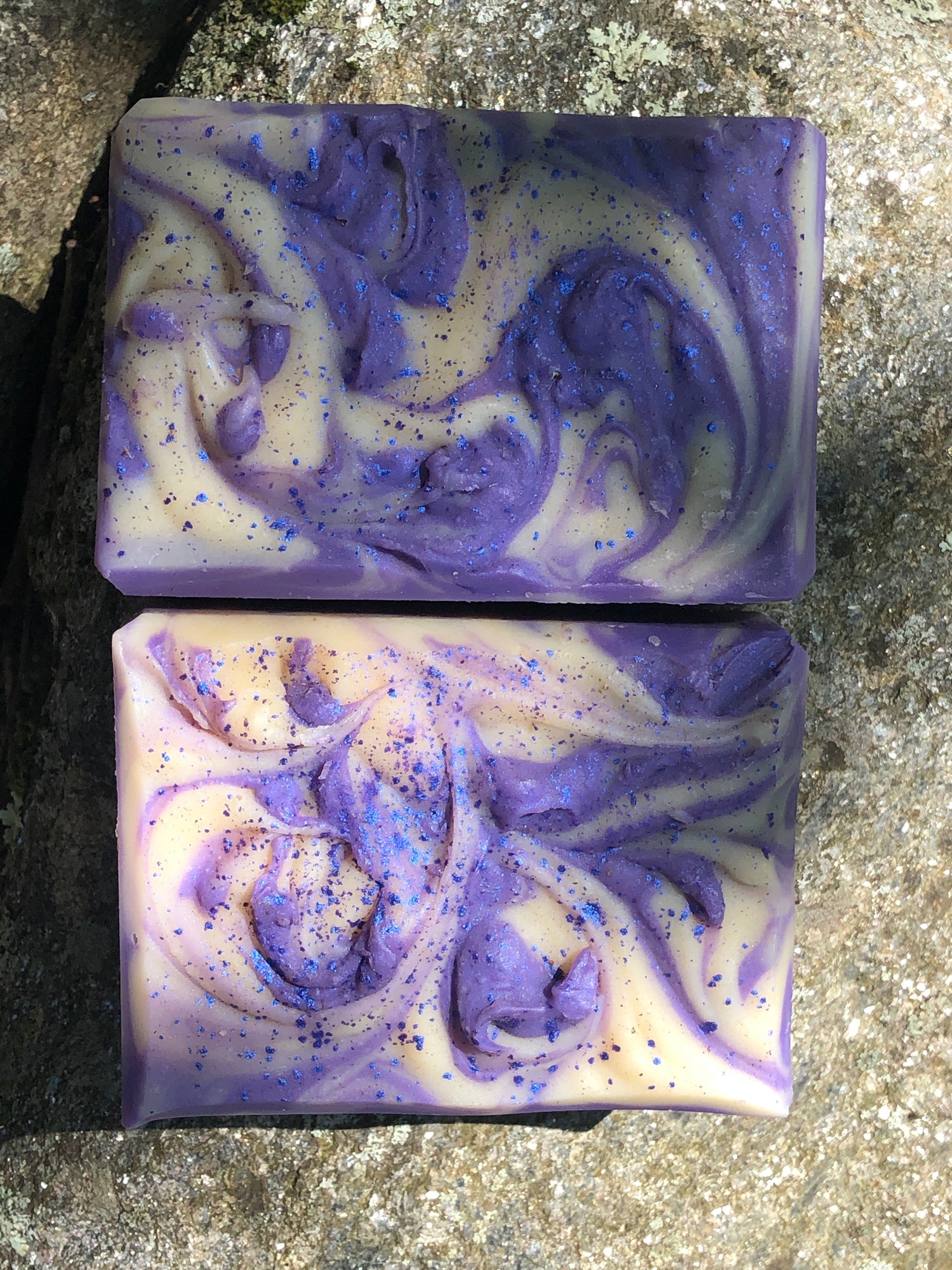 It's all about the soap
And goats. It's about the goats too.